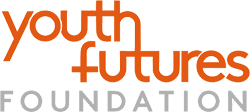 This evaluation of the Volunteer It Yourself (VIY) programme has been commissioned by the Youth Futures Foundation (YFF). The evaluation is being carried out by IFF Research, an independent research organisation.
What is this project about?
The project is being carried out to find out any impacts the VIY projects have on participants. We also want to explore why and how the programme has impacted participants and any ways the programme can be made better in the future. To explore this, we will be:
Speaking to participants on VIY projects, via surveys and in-depth qualitative interviews

Speaking to programme leads, tutors, stakeholders, mentors and other volunteers via in-depth qualitative interviews

Conducting analysis using management information data collected for participants as part of the programme during the evaluation period
The results of the evaluation will inform the future development of the VIY programme.
What personal information belonging to me will IFF be processing?
We will be processing information provided during registration and onboarding, including:
Contact information to reach you about the research outlined above: names, email addresses and phone numbers

Demographic information to determine whether impacts vary between different groups of young people: gender, age, whether you have a long-term health condition or disability (explicit consent for this to be shared with IFF will be collected), ethnicity (explicit consent for this to be shared with IFF will be collected)

Current status (whether you are in education, employment training or not) to assess change over time
What will happen to the information I give to IFF Research via the surveys or interviews I might take part in?
IFF Research will use the information for research purposes only. Responses from all individuals taking part in the evaluation will be reported in aggregate form, meaning your responses to questions are presented in a way that they will not directly identify you. Your responses to some survey questions will be securely shared with VIY for their records; no information attributed to you as an individual will be shared with YFF or any other organisation. It will be explicit within the surveys what information we will and will not pass back to VIY. If you decide you do not want your data to be included in analysis or you want to change any information given, you have one month from the point of research participation to inform the IFF evaluation team. For example, if you completed a survey in December 2021, you have until the end of January 2021 to inform IFF that you would like your data removed or changed.
Your data will be securely shared with the project funders, Youth Futures Foundation (YFF), to be held in a data depository for the purposes of evaluation and research to help young people.  To fulfil these purposes the data may also be shared with other organisations who manage the depository, evaluate outcomes, conduct further research or link to data that is associated with YFF's vision and values.  YFF will process your data in accordance with data protection law which includes keeping it secure and only using it where there is a fair and lawful basis to do so.  For more information, please see YFF's privacy policy.
All data held by IFF will be retained for 3 months after the end of the evaluation, i.e. until June 2023, and then destroyed. By this we mean removed from all IFF digital systems held by any member of the evaluation team. You can ask that your data is withdrawn before this date. Until the point data is destroyed, you also have the right to ask for access to your survey data. You can ask to withdraw your data or to see your data by contacting Aminul Hassan or Leyla Ahmed at IFF Research on 0207 250 3035 or email VIYresearch@iffresearch.com.
For more information about IFF Research and its surveys, follow this link: https://www.iffresearch.com/gdpr/
Do I have to take part in the surveys or interviews?
No one has to take part if they don't want to but, to ensure that the VIY programme and support provided to young people as part of their participation is as helpful to individuals as possible, your answers are very important to us.
How will we be using the VIY survey data?
We will be using VIY survey data to conduct an impact analysis to understand how the programme has impacted participants. Your data will be combined with survey responses from others that have taken part in VIY projects to assess experiences of the programmes and what participants have done since completing projects; this will help determine the extent to which intended programme outcomes are being achieved.
Analysis of survey data will be accompanied by information gathered through depth interviews with some participants. These interviews will explore the underlying thoughts and factors behind experiences and outcomes.
Analysis of survey and interviews will be used to produce an evaluation report. This report will not name any individuals who have taken part in the VIY programme or evaluation. The report will help VIY and YFF understand what works well with VIY projects, for whom, and how the programme could be improved.
Why our use of your personal data is lawful
In order for our use of your personal data to be lawful, we need to meet one (or more) conditions in the data protection legislation. For the purpose of this project, the relevant condition(s) that we are meeting under Article 6 of the Data Protection Act 2018 in that this processing of personal information is carried out under our legitimate interests for research purposes as described in the "What is this project about" section above.
Your data protection rights
You have the right:
to ask IFF for access to information that they hold about you
to have your personal data rectified, if it is inaccurate or incomplete
to request the deletion or removal of personal data where there is no compelling reason for its continued processing
to restrict processing of your personal data (i.e. permitting its storage but no further processing)
to object to direct marketing (including profiling) and processing for the purposes of scientific/historical research and statistics
not to be subject to decisions based purely on automated processing where it produces a legal or similarly significant effect on you
Further information about your data protection rights appears on the Information Commissioner's website at:
https://ico.org.uk/for-organisations/guide-to-data-protection/guide-to-the-general-data-protection-regulation-gdpr/individual-rights/
You have the right to raise any concerns with the Information Commissioner's Office (ICO) via their website at https://ico.org.uk/concerns/
Who can I contact for further information?
If you have any questions you can ask the VIY team / your project mentor(s), or contact Aminul Hassan or Leyla Ahmed at IFF Research on 0207 250 3035 or email VIYresearch@iffresearch.com.
You also have the right to complain to the Information Commissioner. The Information Commissioner's Office is the independent body who oversee the data protection legislation. They can be contacted at:
Information Commissioner's Office,
Wycliffe House,
Water Lane,
Wilmslow,
Cheshire SK9 5AF