Here at IFF we're strongly committed to creating an environment that is inclusive, with equal opportunities for all. We recognise that different ways of thinking, working and communicating are key to our success, and make for a more stimulating and enjoyable work environment for all.
Our EDI statement
At IFF Research, we recognise that a diverse workforce brings a range of ideas and varied perspectives, to reflect the diverse groups and individuals that we work with.
We create an environment that is inclusive to all – a space that is free from barriers, where all voices are heard and respected, and everybody has an equal opportunity to progress. We do not tolerate discrimination of any form and commit to taking action against anything that challenges this.
For us to ensure we are delivering on these commitments we:
Have signed the Market Research Society's Inclusion Pledge: A Manifesto for Opportunity and are committed to delivering on the pledges outlined below

Continually diversify our workforce and employ talent that is reflective of the area in which we operate

Equip colleagues and managers with the skills they need to increase awareness and mitigate bias

Ensure that EDI is embedded into our culture

Have a dedicated EDI working group committee to ensure that our EDI initiatives are promoted, implemented and monitored and hold the business to account
"Our EDI group brings colleagues together to drive forward IFF's EDI strategies and initiatives. EDI isn't a simple, easy-win tick box exercise; there's always things that can be improved and driven forward and a learning journey for all. It's great be a part of an EDI committee where colleagues are genuinely interested in the work we do as a group and feel able to share their personal stories and recommendations in a safe and creative environment"

MRS Inclusion Pledge
As proud signatories of the MRS Inclusion Pledge, we believe that a sector that provides insight and evidence about human behaviour and society should be representative of the world it serves. We are committed to creating an inclusive environment where the only barriers to progress are personal choice and professional competence.
We commit to:
Gather, and where appropriate, publish pay statistics annually and where it is found, dismantle pay discrimination based on gender and ethnicity.

Work towards ensuring our staff are representative of the full diversity of our business locations.

Work towards the achievement of appropriate government targets for the representation of women and minority ethnic groups at senior management and board level.

Improve the recruitment of a representative intake with initiatives such as ending unpaid internships and supporting school university and apprenticeship programmes.
We commit to create safe places to work for all, committing to:
Create accessible environments in our offices for all staff and visitors.

Adopt time to Code of Conduct on sexual harassment.

Develop a proactive culture that supports whistleblowing.

Having mental health first aiders as a first line of contact.

Train staff to recognise those who need help with stress or mental health and wellbeing and create appropriate support systems.

Deliver regular wellbeing and EDI initiatives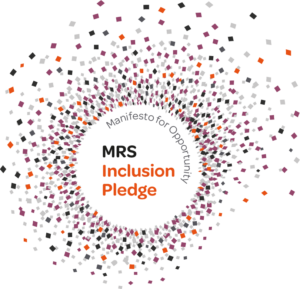 Gender and ethnicity pay gap reporting
In line with government guidelines, we publish our annual gender pay gap report in April each year. We're proud that we have a gender diverse organisation and that we commit to pay equity across the board, regardless of gender or any other identifying characteristic.
In 2023, we launched our ethnicity pay gap report. You can see our latest reports below:
IFF Gender Pay Gap Report 2023
Ethnicity Pay Gap Report 2023
IFF Gender Pay Gap Report 2022