Join a friendly and inclusive team
To deliver industry-leading research we need a great support team to keep everything running smoothly and to deliver a great service to our partners. From IT to marketing, finance to data services, our support functions play an equal role in our success.
With a human-first culture, we take a one-team collaborative approach – encouraging you to work and mix with people from across the business. And, we make is safe for everyone to have a voice – so you'll the opportunity to bring your own expertise to drive efficiencies and challenge the norm.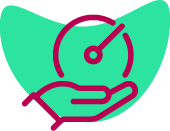 Flexible working
Enjoy flexibility – working in ways and at times which best suit you.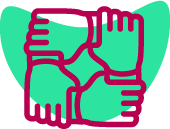 Friendly team
Be part of a growing, friendly and inclusive team, where your ideas and individuality are valued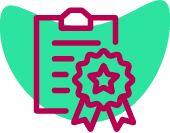 Opportunities for development
As we continue to grow you'll have opportunity to shape your progression through the development of specialist skills
Supporting ongoing learning and development
We want to create opportunities for you to become an expert in your field. As a member of our support team, you'll have the opportunity to develop your own career path with learning tailored to individual objectives. We provide a broad range of internal training ranging from presentation skills to giving and receiving feedback. Plus, we'll cover the cost of two external training days each year, and cover membership to professional bodies to support you in your career.
"I really love working at IFF. Support functions can feel isolated, but this hasn't been the case at all here. I've felt included and integrated with the whole team, who in turn, really appreciate the work we do. From a development perspective, I've been able to have open and regular discussions about my development and focal areas. I've been lucky enough to shape my growth from a personal and business perspective, progressing to People Advisor."