Help us make a difference through research
Responsible for delivering some of the most high-profile and impactful research in the UK and with a reputation for quality, IFF offers great opportunities for researchers to develop skills and make a difference within a supportive and friendly team.
We have a mixed-methods approach offering both quantitative and qualitative research using a wide-range of services and techniques. This means that you'll get the opportunity to gain a broad spectrum of research skills throughout your time with us. You'll also have the opportunity to build knowledge and expertise working within a number of our specialist sectors.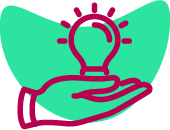 Make a difference
Make a difference to the lives of many through the delivery of impactful social and policy research.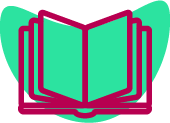 Continuous learning
Great on the job learning, including exposure to different types of research and methodological approaches, while working alongside sector and research experts.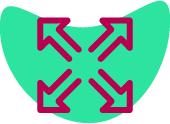 Enjoy flexibility
All our team have the flexibility to work at times and in ways which best suit them and their lives.
Browse our current research vacancies
Great opportunities for learning and development
We're delighted that our training programme has been accredited by the Market Research Society (MRS). This stamp of approval from our sector body shows the quality of training you'll receive with us. Our accredited training includes our Graduate Trainee Development Programme and wider training covering core and specialist research skills, personal development, and people and management skills.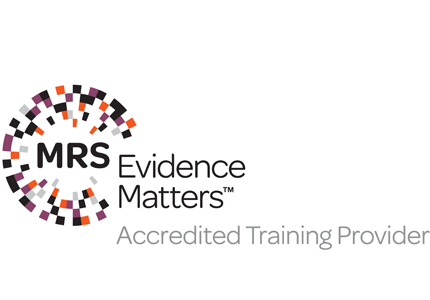 At the same time, we encourage our team to explore and seek external training that will develop their specialist skills, appeal to their interests, and develop them personally. Some researchers, for example, recently attended training on Thinking on your feet and Online authority for introverts.
We also financially support our team to become members of research and insight organisations like the MRS, Association of Qualitative Researchers, and the Social Research Association. This additional source of expertise, networking and learning events and resources can be invaluable for people at all stage of their research career.
"It's been over 21yrs since I joined IFF as a Trainee Research Executive, and I'm now a Director heading up our work in Regulation and Financial Services, working with a range of clients, across the public and private sectors. My roles have varied over the years but, critically for me, I've always had the chance to shape and direct the outcomes for organisations and individuals through my work, helping my clients to make better-informed decisions."

"I've been at IFF for almost 3 years now and have had so many opportunities to further my career and professional development. I've learnt new methods and skills, attended and delivered various training sessions as well as built great relationships with colleagues and clients. I feel supported and valued by the company as a whole, and really feel like I'm part of a team. "

Nicola,

Associate Director

"IFF is a brilliant place to build your skills as a researcher and it's clear that IFF is heavily invested in your personal development. The training courses, delivered by experienced researchers, put a real focus on interactive, hands-on learning that gives you applicable skills. If your chosen specialism or area of interest isn't catered for in-house, there's encouragement to attend external training courses to further develop your skillset."

Alfie,

Senior Research Manager