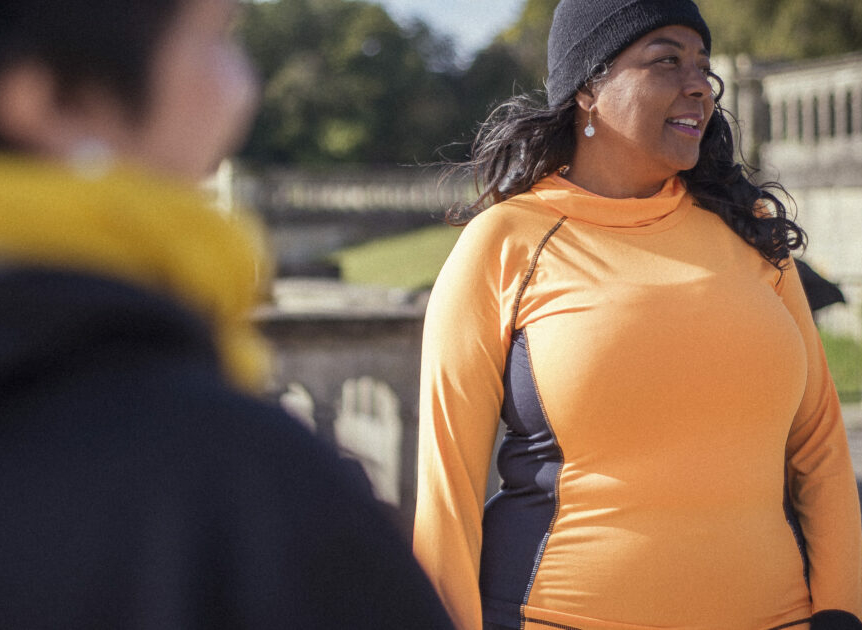 From receiving scratch-cards as birthday gifts, to social betting at races and casinos, gambling, is seen by many in our society as part of everyday life. Some people, however, experience negative consequences from gambling (which we describe as "gambling harms"). Whilst research to date has shown that women experience gambling in different ways from men, specifically in terms of the types of gambling they participate in and their motivations for doing so, the existing literature on gambling harms tends to focus predominantly on men. To bridge this gap in research, GambleAware have commissioned a consortium of IFF Research, the University of Bristol and GamCare's Women's Programme to build knowledge about why women in Britain take part in different types of gambling, the effect this has on them and their lives, and their experience of support and treatment services.
The research is being conducted iteratively across three phases, with each phase flexibly adapting to emerging insight from the phase before.
In Phase 1 we mapped the landscape via interviews with Expert Witnesses in the field (e.g. service designers, deliverers, researchers and policy stakeholders), experts by experience, including women who gamble and who are affected by others who gamble, and a rapid review of literature on the topic.
In Phase 2 we will explore the views of women in Great Britain experiencing gambling and gambling harms.
In Phase 3 we will share findings with Experts in the field, including Expert Witnesses involved in Phase 1, and explore potential support responses.
The research began in August 2021 and will run through December 2022. This project has been commissioned as part of GambleAware's wider five-year Organisational Strategy, guided by an overarching vision of a society free from gambling harms.
"Women's experiences of gambling harms are under-researched, and too often described or seen as homogenous. It's essential to unpack the diversity of needs and experiences among different groups of women, which is why we are pleased to have awarded this grant. This research, by a strong, multidisciplinary consortium, is an important step towards ensuring that GambleAware and others can commission a range of services that will ensure women experiencing gambling harms get the help they need."

Haroon Chowdry, Director of Research, Information and Knowledge at GambleAware
With the expertise of Professor Maria Fannin from University of Bristol, this research will adopt a gendered approach to understand the complex intersectional identities and inequalities experienced by women who gamble or are affected others, and will sit at the heart of IFF's work to actively promote equality, diversity, and inclusion in research. Stay tuned for the results.
"At IFF, we're thrilled to be collaborating and working on this research which is a milestone step towards reducing the current inequalities in gambling harms".

Kelsey Beninger, Director at IFF Research
If you require support with your gambling or the gambling of someone close to you, help is available.
National Gambling Helpline: If you want free, one-to-one confidential advice, information or emotional support about gambling, 24 hours a day and 7 days a week, call the helpline on 0808 8020 133.
The National Gambling Helpline gives confidential information, advice and support for anyone affected by gambling problems in England, Scotland and Wales.