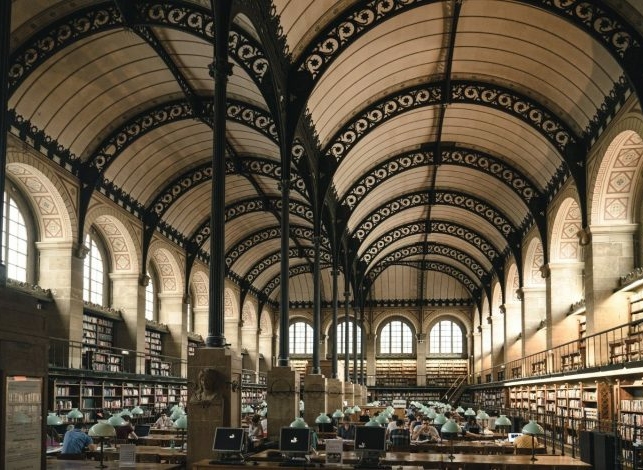 Following a whirlwind few weeks in Westminster, when Ministers have been in and back out of the door quicker than you can say "Hasta la vista, baby," we thought we'd mark the end of the Boris administration, by looking back at the 4 Universities Ministers who have served under his leadership and what they've overseen whilst in role.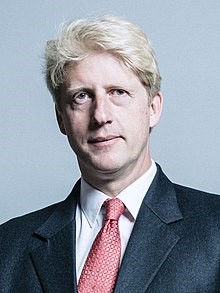 Jo Johnson
24th July – 5th September 2019
Boris kept things in the family with the appointment of his younger brother, Jo as Minister of State for Universities, Science, Research and Innovation. Jo's tenure was rather short lived remaining in post for just 43 days. While his time was brief, he oversaw the introduction of the Higher Education and Research Act 2017 which significantly revised the regulatory framework for English universities, installed the Office for Students (OfS) in place of the Higher Education Funding Council for England and created UK Research and Innovation which brought all of the UK's research funding bodies into one central organisation. He ultimately departed from politics because of his clash with his brother over Brexit: "In recent weeks I've been torn between family loyalty and the national interest – it's an unresolvable tension and time for others to take on my roles as MP & minister."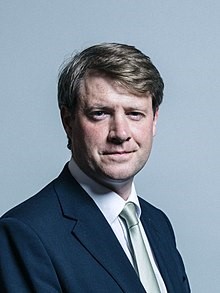 Chris Skidmore
10th September 2019 – 13th February 2020
Chris Skidmore, a lecturer in a former life, had previously held the position of Minister of State for Universities, Science, Research and Innovation under Theresa May's government and was reinstated following the resignation of Jo Johnson. While in post, he saw the introduction of a new International Education Strategy and an International Research and Innovation Strategy. The latter resulted in the return of a two-year post-study work visa and the introduction of a "global talent" visa which were designed to make the UK increasingly competitive and increase the UK's international student intake. Alongside this, Skidmore's tenure also saw the OfS set up the Disabled Students' Commission to help identify the challenges faced by disabled students in HE and provide support for them to succeed. He opposed the Augar review's suggestion to cap the number of students entering higher education as well as the review's plans to cut the tuition fee cap. He was sacked in Boris' first post-Brexit cabinet reshuffle.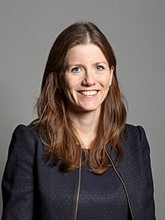 Michelle Donelan
13th February 2020 – 5th July 2022
Michelle replaced Chris as Minister and her role later evolved into the Minister of State for Higher and Further Education in September 2021. She was the longest serving minster in this role under Boris' leadership and assumed the position at a somewhat turbulent time at the start of the COVID pandemic. The DfE expectations on in-person teaching following the relaxation of COVID restrictions, certainly presented challenges to the sector when it came to keeping up with the pace of change and safeguarding students and staff alike.
In November 2021, she outlined her plans for the Lifelong Loan Entitlement which she described as making 'social mobility and levelling up possible'. From 2025, the lifelong loan entitlement will provide individuals with a loan entitlement to the equivalent of 4 years of post-18 education to use over their lifetime.
One of the last things Michelle implemented in her role was the introduction of new advertising guidance for universities to 'improve the transparency and consistency of their course advertising'. Now university advertisements are required to include comparable data on drop-out rates and the proportion of students that secure graduate jobs or pursue further study. The rules apply to digital, television and radio adverts.
Her time as Minister was not without controversy having advocated the removal of the NUS from all DfE departmental groups, on the grounds on antisemitism.
Michelle took the promotion to Secretary of State for Education on 5th July 2022, following a swathe of cabinet resignations in response to Boris Johnson's handling of the Chris Pincher affair, only to resign 36 hours later.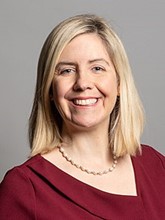 Andrea Jenkyns
8th July 2022 – present
Andrea was appointed Minister on 8th July, the day after Boris resigned as PM. How much she'll achieve and indeed how long she stays in post remains to be seen. Parliament's gone into the summer recess, the Conservative Party are preoccupied with the leadership contest between Rishi and Liz, and whoever wins that will no doubt shuffle Cabinet around. What is clear though, is that with the cost of living crisis and the implementation of the Lifelong Loan Entitlement, a lot of potentially difficult work lies ahead for whoever's in role come September.