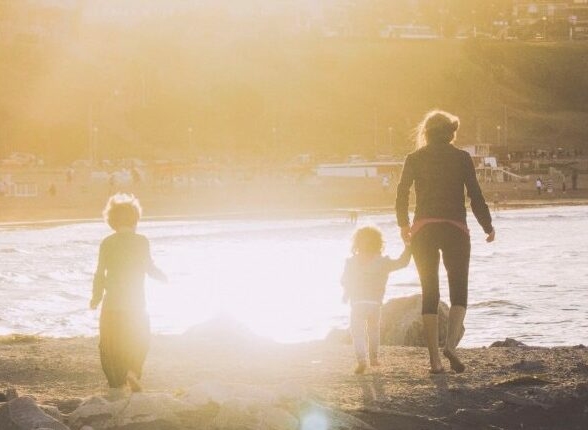 In 2017, the Department for Education (DfE) identified that little was known about the experiences of unaccompanied asylum-seeking children and young people joining family in England under The Dublin III Regulation. IFF Research were commissioned to fill this knowledge gap in 2018 and we wanted to share some of the learning from the study and its implications for future policies in this area.
The Dublin III regulation is a longstanding agreement between EU member states plus Iceland, Norway, Switzerland and Liechtenstein through which unaccompanied minors seeking asylum in one country that has signed up to the regulation, who have 'qualifying' family in another country, are transferred to that country to join their relatives and to have their asylum claim assessed. Qualifying family members include parents, siblings, aunts, uncles and grandparents.
Given the role that these regulations play in settling some of the most vulnerable individuals that come to live in England, and the lack of existing knowledge about the outcomes of these placements, we are delighted to see our study of children joining family in England under the Dublin III Regulation has been published by the DfE.
This study provides the findings from a quantitative data collection exercise undertaken with 79 Local Authorities (LAs) who provided data about 150 children and young people that had arrived under the regulation. The report also incorporates findings from qualitative interviews with 10 LAs and nine children and young people who arrived under the regulation.
Our findings track the journeys of 150 unaccompanied children and young people, who generally ended up living with their family members, being cared for by the LA as a looked after child or living independently. We found that while the most common initial arrangement was to have joined their family member (54%), the most common arrangement that was last known about by the LA was being a looked after child (36%), with many placements of children and young people with their families not being made from the outset or breaking down later on.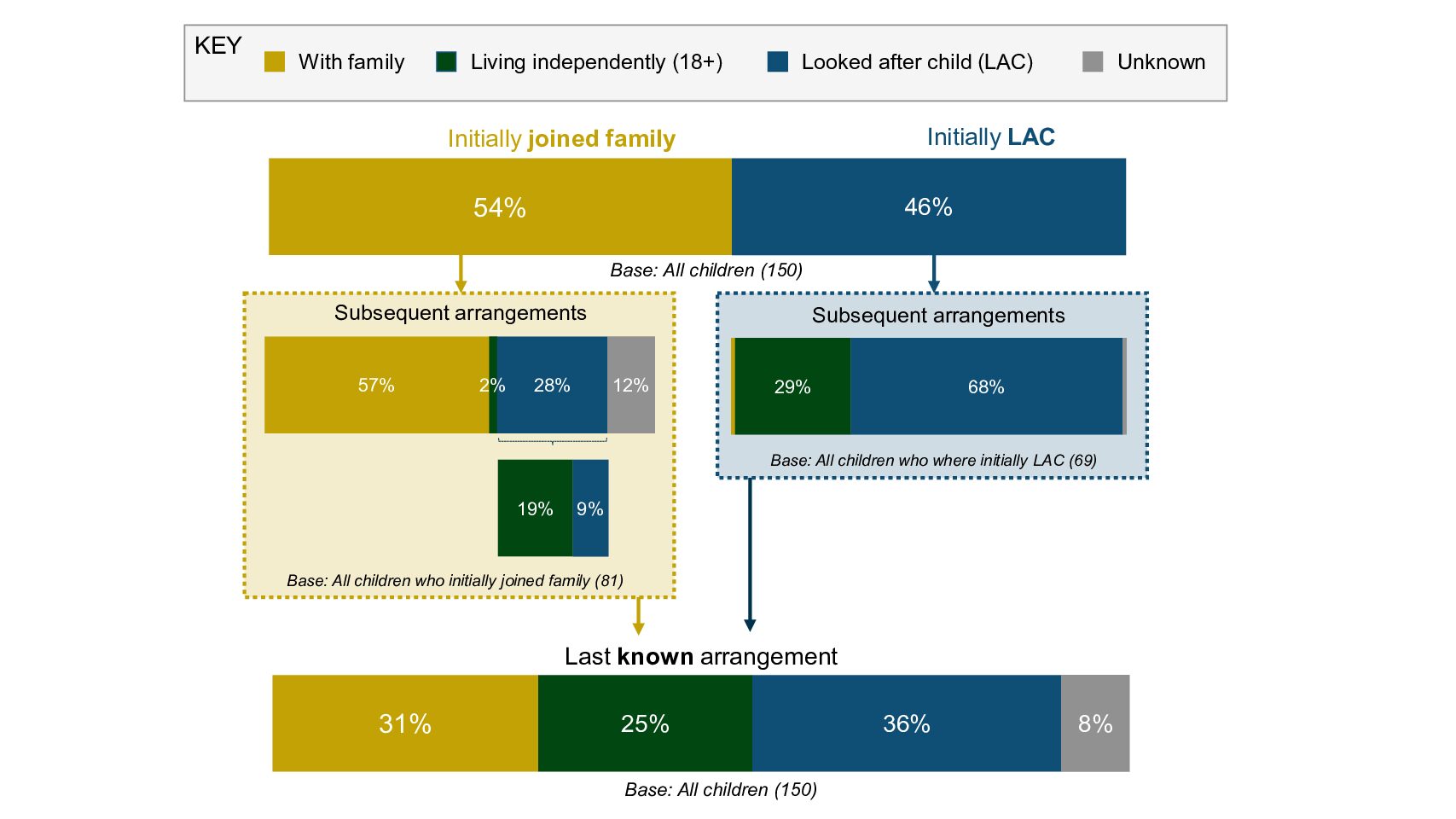 Our qualitative work helped to unveil the drivers behind successful placements for these children and young people. We found that shared cultural norms were important in this regard, with religious customs being particularly relevant to positive and negative outcomes. We also found that many of these children and young people were settling with family members they had never previously met, which created strains for both parties and made the breakdown of arrangements more likely.
Some of the stories we heard revealed difficult journeys for the children and young people. Often these individuals fled war-torn home countries and came to Europe (and subsequently England) for safety, with their journeys often involving hardship: we heard stories of physical and emotional abuse, children becoming homeless and children struggling to settle into life in England.
We also wanted to understand the role of the LA in this process. From our research, it was clear that their role was somewhat unclear even to LAs, especially regarding the extent to which they should be involved in the process. Since the children and young people were effectively being united with family some felt that their involvement was over when they were united, unless serious concerns were raised. Still, around half of Dublin III children received additional support services and family members often expected more help than they received, which could create tension.
While this research was undertaken while the UK was subject to the Dublin III Regulation, since its exit from the EU it is no longer bound by the regulation. The findings from this study will be considered in the development of any future policy in this area and IFF are delighted to help shape any future policy in this crucial area. The findings provide rich insight into how any policy in this area could ensure that it is best suited to the needs of children and young people, their families and the LAs that support them.
The report published by the DfE contains rich detail about this fascinating research, including case studies of the journeys of some of the children and young people we spoke to. We would encourage everyone to read the report, and if you have any questions please contact Christabel Downing, Research Manager or Lorna Adams, Director.