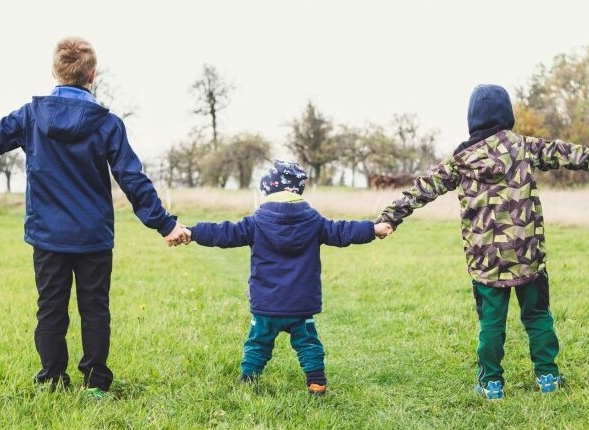 The Regulator of Social Housing in England launched their proposed tenant satisfaction measures (TSMs) for consultation on 9th December. These measures are in light of the proposals set out in the Social Housing White Paper launched in November 2020. The TSMs are not expected to come into force until 2023. However, as they will apply to all social housing landlords in England, it is key for providers to begin evaluating how they will perform in advance, to enable organisational change to ensure the voice of the customer is at the heart of their purpose and meet regulatory standards.
What are the new tenant satisfaction measures?
The TSMs are a combination of satisfaction measures for customers to respond to, alongside management information provided from data held by the provider. The regulator is proposing a new consumer standard which would require housing providers to collect, publish and submit information about their performance against the TSMs.
The regulator is proposing 22 TSMs in total – 12 tenant perception measures (TPM) and 10 management information (MI) measures:
Overall satisfaction – 1 x TPM
Keeping properties in good repair – 2 x MI, 2 x TPM
Maintaining Building Safety – 5 x MI, 1 x TPM
Effective Handling of complaints – 2 x MI, 2 x TPM
Respectful and Helpful Engagement – 3 x TPM
Responsible neighbourhood management – 1 x MI, 3 x TPM
Requirements around the TSM methodology
The regulator has provided guidance on how the TSMs must be collected and reported.
Data collection
They must be carried out via a perception survey, not a transactional survey.
The questions and response scales must be set out like-for-like with the TSM requirements.
The sample must be representative of population, therefore there cannot be any under or over representing of particular customer groups
Can be done once a year or periodically over the year (e.g., monthly or quarterly).
Reporting and publication
TSMs must be submitted to the regulator at least annually. For housing providers with over 1000 homes, their annual year will run from 1st April to 31st March.
Housing providers must ensure that the information they supply is transparent, reliable, accurate and valid reflection of their performance against TSMs.
When submitting and publishing TSMs, providers must include methodology used to collect data.
TSM performance will be published by the regulator on an annual basis. As well as requiring housing providers to publish results for their customers.
Other TSM requirements providers should be aware of
We've pulled out some areas of note about the TSMs, and will be producing more in-depth information about these topics shortly:
ASB
Notably, ASB satisfaction is to be asked of all customers, rather than just those who have reported ASB to their housing provider. The regulator recognises the challenges of this, particularly in terms of things which are out of the control of housing providers (responsibilities that lie with other agencies such as the Local Authority or the police). The ASB MI will be based on actual ASB cases (including domestic abuse and hate crime) rather than reports of ASB, the aim of which is to exclude multiple reports about the same issue.
Repairs
Providers must now ask: 'has your landlord carried out a repair in your home in the last 12 months?' in a perception survey. Following this qualifying question, if the customer has had a repair in the past 12 months, they will then be asked about their satisfaction with the repairs service over that period.
The regulator is also proposing introducing a satisfaction question for 'time taken to complete your most recent repair after your reported it?'.
Complaints
Similar to ASB, satisfaction with how the landlord deals with complaints will be opened up to all customers, rather than those who have gone through the complaints process. Additionally, all customers will be asked about their awareness of how to make a complaint to their housing provider.
On reflection
Having read the paper thoroughly over the weekend, IFF Associate Director, Kate Roberts, shares some initial reflections on the proposals.
"Firstly, providers should remember that these are only proposed TSMs at the moment – not the final version. We would, therefore, recommend reviewing them as guidance rather than a finished product. We're sure that IFF won't be alone in expressing some concerns relating to specific questions, or the lack thereof, and we're confident that the Regulator is genuinely open to listening to what housing experts have to say through their consultation.
We stand behind the need for accountability with housing providers publishing their TSMs. However, it's not just enough to be collecting data – it's how you use the insight to improve the service you provide that matters. We believe, therefore, that housing providers should be required to demonstrate what they are doing with the feedback they receive from tenants and publish this also.
Whilst we welcome to introduction of TSMs and the opportunity to provide a response to the consultation – which we will be doing – there are some areas that concern us.
The regulator has said it is ok to incentivise in order to boost response rates. This is quite concerning for a number of reasons.
Firstly, this could instantly set housing providers off on an uneven keel – large housing providers should not need to incentivise their satisfaction surveys as the requirements set out, in terms of minimum required responses for representativeness, should be comfortably achievable. Whilst, smaller housing associations may struggle to finance an individually incentivised survey. Which leaves prize draws as the incentive option. It is widely known that incentivising a satisfaction survey tends to skew satisfaction levels, particularly in terms of prize draws, as some customers fear that if they put down negative responses, then they won't be entered.
Secondly, is this truly demonstrating value for money and the best way to spend residents' money?
Lastly, if housing providers struggle to achieve standard response rates there could be a number of reasons for this, which alone should be examined and understood. We know from our years of working with housing customers, that if a housing provider doesn't listen to their customers then the customers can disengage. Therefore, rather than offering financial incentives to complete satisfaction surveys, housing providers should be re-examining how to better engage their customers.
There are few questions which we would like to see broken down further. E.g., listens and acts are two separate things and should be recognised as such to ensure the validity of the results and get to the heart of what providers are doing well and where they need to improve. Packing different facets of a customer experience into a single question could result in a lack of valuable insight. We have designed more robust questions that get to the heart of these and measure what they should.
Lack of qualification on Complaints and ASB leaves a lot open to interpretation and could reasonably have a qualifier question similar to the repairs section.
Contribution to neighbourhood continues to be a bone of contention for many housing providers and it is clear the regulator is recognising this too by creating a potential alternative. We would recommend using MI data for this and focusing on the opportunities for positive customer engagement that is accessible to all.
It is a shame to see that 'trust in landlord' isn't evident within the measures, particularly as this is a key theme throughout the white paper and remains at the heart of the tenant-landlord relationship.
From my old days of working in Business Intelligence for housing providers, I know how important key performance indicators are. When designing strategies and services with my clients now, I impress the need to create performance indicators that align with the organisation's vision/purpose, as well as for benchmarking against their peers. So, until we understand what 'good performance' looks like to the regulator, it is difficult to even respond as to whether we agree with some Management Information measures.
Lastly, there will be housing providers that will only focus on these TSMs as they become a regulatory requirement and may miss some of the other core moments that matter to their residents in understanding the customer experience and working to improve it. There is a risk that they might as well change the introduction to a satisfaction survey from 'your feedback will help us to improve the services we offer you' to 'we are carrying out this survey for regulatory requirements'."
Learn more
We hosted a webinar on Thursday, 13th January, to share additional insight into these measures and our reflections on the implications for providers. You can watch that recording here.