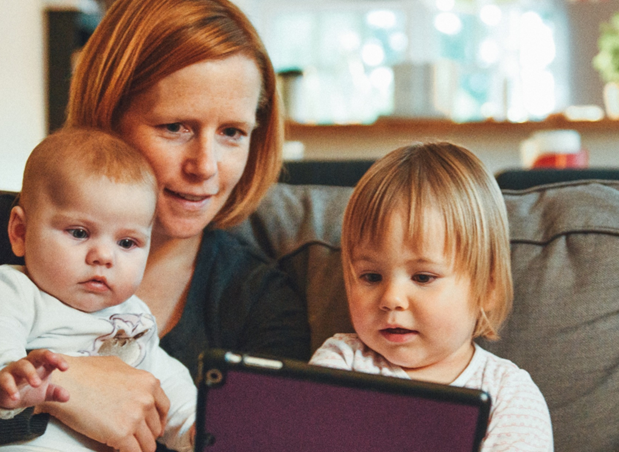 With the cost-of-living crisis on everyone's mind at the moment, it's little surprise that it was the focus of Housing Quality Network's (HQN) recent annual conference, which discussed how we got to where we are now, finding practical solutions to the current challenges, and what we need to do now to shape a better future. This conference marked the HQN's 25th anniversary by bringing together social housing professionals from across the UK to join in live events across three days.
The statistics
Attendees discussed the concerning statistics that demonstrate the widespread impact that rising costs will have (and are having) on the UK population. In 2019-20, one in five people were living in poverty in the UK, including three in ten children. London also had the highest rate of poverty, followed by the Northeast and West Midlands, stressed by high unemployment outside of the capital. Whilst Northern Ireland and Scotland mitigated this somewhat with more affordable housing, rent freezes, and offering additional support for policies like the bedroom tax.
These statistics were measured before the COVID-19 pandemic, which had a disproportionate economic impact on vulnerable groups. Increased food insecurity, and physical and mental health inequality were exacerbated by further financial instability as the Coronavirus Job Retention Scheme and benefits uplift ended in the Autumn of 2021.
Next steps
The Joseph Rowntree Foundation stated that the answer lies in policy changes, regulation, and support strategies, which could see:
adequate and reliable financial support
a guaranteed benefit uplift in line with inflation
reviewed employment laws to ensure sufficient wages and rights that fit in with family life
and easier access to health and financial support
National Energy Action also called for evidence to inform local and regional strategies to mitigate this inevitable cost of living crisis, highlighting the importance of affordably keeping homes warm with eight million people currently in fuel poverty in the UK.
What can we do?
Kate Roberts, our Associate Director of Housing here at IFF Research, explained that we can understand how to better support people through the cost-of-living crisis by encouraging customer engagement and being inclusive to all.
Kate guided the delegation through a multitude of ways that providers can actively communicate and engage with all their customers, remaining inclusive to make sure services work for everyone. Consistently building a bank of emotional loyalty will encourage customers to not only communicate and be listened to, but also be aware of the variety of ways they can do so. Developing customer trust through an active partnership will put the customer at the heart of what you do and allow you to act fast to support your customers through this increasingly difficult time.
"Nothing about us, without us"
Giving customers the opportunity to make their views known will encourage customer engagement and improve customer trust. Customer engagement does not have to solely focus on tenant panels, which can be time consuming and likely to include the most engaged customers. Providing a variety of opportunities throughout the year, such as a quick poll question on social media or your website, or a brief text message survey, are cost-effective ways of encouraging customers to engage you without feeling like they must dedicate a lot of their time.
Encouraging customer engagement is particularly important for the inevitable difficulties facing social housing customers today, from loneliness and disability to the cost-of-living crisis and keeping homes warm. It's in everyone's interest to ensure that customers not only communicate with their housing provider, particularly when they need support, but that they are aware of the variety of ways they can communicate, and the support that they can access.
Disengaged customers can't vote with their feet – they can't usually choose to move to another housing provider if they are not happy, but they are also less likely to reach out to their provider when they need support. Typically, only half of social housing customers trust that their provider will do what they say they will. Developing customer trust through an active partnership will put the customer at the heart of what you do and allow you to act fast to support your customers through this increasingly difficult time.
"You said, we're doing"
Customer engagement is also about listening to customers and telling them what you are doing about their concerns. Rather than waiting until the issue has been resolved, provide quick responses to your customers, and keep them regularly informed. This will increase customer satisfaction and trust with your services because they are aware of what you are doing about it. In fact, research suggests that customers are often willing to wait longer for an issue to be resolved if they are kept informed about the progress being made.
This is particularly key for responding to repairs within customers' homes. Whilst the time taken to complete a repair may be unavoidable, keeping customers informed about operative appointments and next steps will improve the customer journey and the perception of the time taken.
Ultimately, it is most important to close the feedback loop by providing opportunities for customers to make their views known, listening to their concerns, keeping them updated, and then telling all customers about the improvements made as a result of customer feedback.
Inclusive understanding of the customer journey
Understanding the customer experience for all customer groups is key to meeting their needs, especially when they're facing difficulties. Utilising the demographic information you have to hand, such as property type and condition, alongside customer feedback, will enable you to predict and prepare for future difficulties, such as ensuring a customer's home is prepared for the winter months. Checking in with customers about changes to their circumstances, such as job security or concerns around the cost of living, will also help you to develop support services in line with your customers' needs.