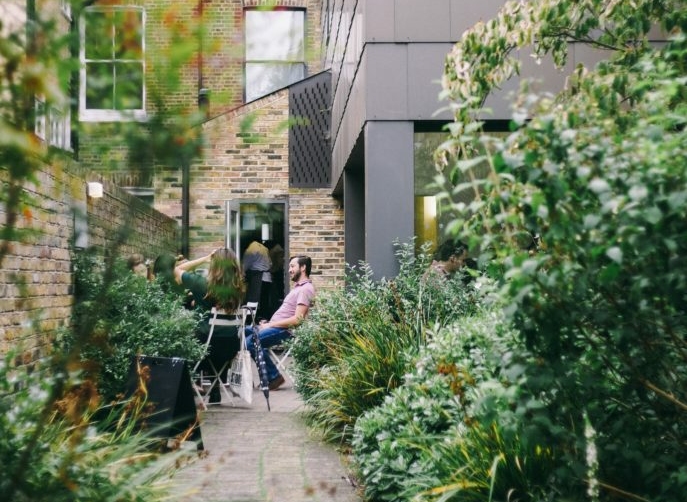 In a world of increased brand awareness, but in a sector of limited choice – does reputation really matter in social housing?  In today's blog we explore the purpose of your Net Promoter Score, and how can you use that information to gain insight and make impactful service and delivery changes.
What does the reputational measure mean in a social housing context?
At IFF Research, reputational measure is becoming a recurring theme in customer research – both in overall satisfaction surveys and transactional surveys.  Landlords want to know more than just whether customers are satisfied with their services, they want to know if they are trusted, delivering to expectations and are well thought of by customers.  Understanding how the organisation is perceived, and what needs to change to improve this perception, helps landlords create the constant loop of creating change for the better.
Why is reputation important?
Active reputation management is good business. It:
Helps you communicate your vision and values.
Helps your organisation be more human and more relatable to your customers.
Demonstrates to your staff and customers that you listen and care how you are perceived.
Helps to create real change in your organisation through evidence-based decision making.

What questions should you ask to measure your reputation?

Within the recent social housing green paper, the Government raised the idea of using an NHS style friends and family test to measure reputation on a five-point scale:

We would like you to think about your recent experience of our services. How likely are you to recommend our service to friends and family if they needed similar care or treatment?

The contextualisation of 'being in a similar circumstance' and 'requiring similar services' may be helpful when translating this type of measure to social housing; although customers cannot usually recommend their landlord (or their heart surgeon), they can think about someone hypothetically in the same situation as them.

Our clients though are increasingly using the Net Promoter Score question with a follow up freetext question to ask for the reason behind the score.  The granularity that the 0-10 scale offers is a more delicate instrument, monitoring movement over time more precisely than a 5-point scale.  The Net Promoter Score question is:

How likely is it that you would recommend our company/product/service to a friend or family member?

And the important follow up question we recommend to clients is:  Why do you say that?

Another added benefit of using the 0 to 10-point scale is the ability to benchmark your score against multiple sectors including high street names, banking and utility providers.

Anything else to think about?

Whichever question you use, it's important to consider the context when using and comparing reputational measures. If you include the question in a transactional survey for example, the reputational score your organisation receives could be influenced by the outcome of the customers most recent touchpoint in a transactional survey for example, instead of reflecting overall reputation.

So, why do it?

In the Social Housing Regulatory Framework (first published by the Homes and Communities Agency) the importance of reputation in the sector is clear.

Within the Governance and Viability standard, there is a requirement to: "safeguard taxpayers' interests and the reputation of the sector".

The Code of Practice expands on this requirement in Point 7:

"Reputation is key in maintaining confidence in the sector. The social housing sector has benefited from being part of a regulated sector with low lending rates combined with the availability of public investment. Registered providers should ensure that they manage their businesses and their risks in such a way that they do not negatively impact on the reputation of the sector."

We spoke to Lynn Fromme, Customer Services Manager at Gentoo to understand what reputation means to Gentoo:

"Gentoo are focused on delivering an outstanding service to our customers and as a responsible business we pride ourselves on inspiring people to make a difference. At Gentoo the 'Voice of the Customer' is important to us. We listen to our tenants and act on the feedback we receive to protect our reputation. Reputation is not just a source of pride, it's also a regulatory requirement."

The follow up question matters

At Gentoo, it's the follow up question "Why do you say this?" that provides the actionable insight critical for making business decisions that affect the entire population. Lynn illustrates this point:

"In late February 2018 we experienced a large snowfall remembered as the 'The Beast from the East'.  We experienced a high volume of negative feedback from tenants who felt they waited too long for us to repair their boilers during severe weather conditions.  As a result of this feedback we have re re-profiled our gas servicing programme to increase servicing during the summer months — leaving more gas engineers to attend to emergency repairs during winter weather.

Reputation measurement is the way forward

Simply put, your reputation is built on doing what you say you will; taking on board and using feedback to improve services.

At Gentoo, they use the feedback to advertise how Gentoo is responding to feedback to boost reputation through the use of "You said, we did" communications. They are also innovating their informal complaints using a scheme called "Own it, Fix it", which encourages handling of low-level complaints at the point-of-service.

"It's Important for us to listen and learn from customer feedback to continually improve our services."  Lynn Fromme, Customer Services Manager, Gentoo.

Reputation matters. And can bring about real organisational improvements.  The first step isn't just about simply asking the reputation question, the real difference comes when you ask your customers why.