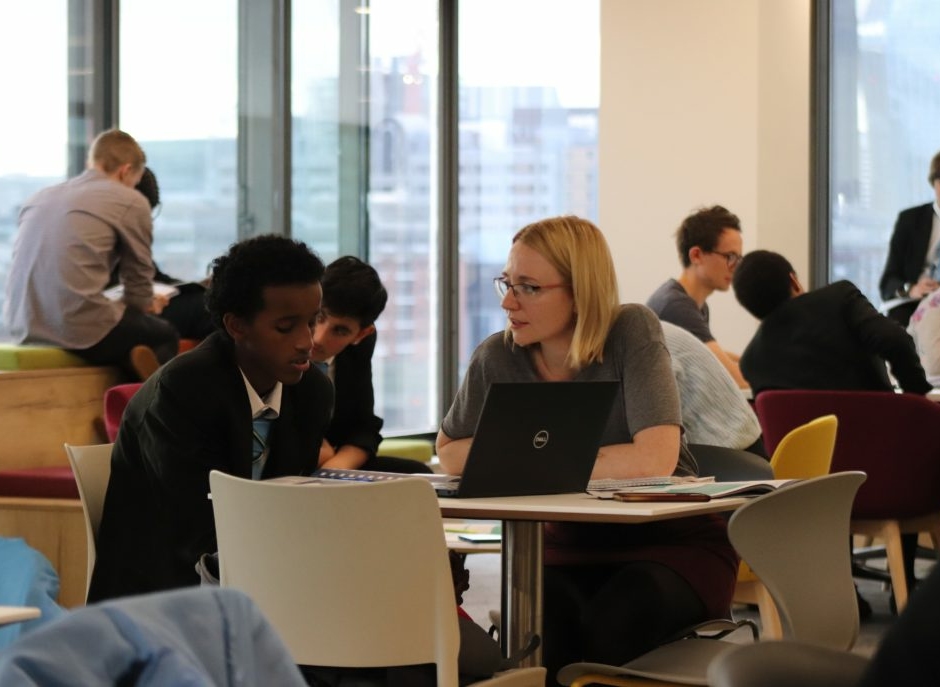 With social and academic pressures, and a shape-shifting world that revolves on the latest news cycle, it's no wonder young people are confused or even ambivalent when it comes to choosing a career. As researchers, we talk to students, graduates, business owners and CEOs about their challenges and triumphs.  So when we were exploring volunteering opportunities a partnership with Future Frontiers helping young people choose their future careers was a natural choice. What we didn't know however, was just how deeply relatable the programme was to our own lives and careers. Giving our volunteers newfound coaching skills, networking paths and communication methods in the process.
Our outreach programme with Future Frontiers continued in November, with a fresh group of 25 pupils from Highgate Wood School and 20 volunteers. The purpose of the programme is to provide career mentoring and a practical way of achieving the first steps onto the pupils' career path.  Here are a few of the lessons we learned along the way….
Age is not a barrier to making connections
The programme enables six hours of face to face mentoring. Which isn't a long time in the grand scheme of things. However, armed with the tools provided by Future Frontiers, these sessions enable them to peel back the layers helping the young people to discover their true passions.
One of our youngest volunteers found it easy to relate to her young mentee through a shared love of the music scene in the UK and beyond.  During their sessions they discussed facts and figures, like earning potential, market size and education requirements.  Working with an aspiring artist who also had an interest in midwifery these discussions presented two paths with lots of avenues to explore in terms of qualifications and risk.
Our mentor, Trainee Research Executive, Jenny Hull, reflected on the time spent with her student: "By the end of the sessions, she had a plan: A programme of GCSEs and A-levels and a shortlist of university courses to become a midwife.  The transformation was amazing; she just needed the confidence to expand her horizons and I was there to provide it."
Meanwhile, the coaching experience with her student has given Jenny the confidence to communicate with IFF colleagues at all levels and has helped her recognise coaching opportunities at the office and within her team.
And, if her student continues down her chosen path, we'll have one more valuable midwife in the health service to support mothers and deliver little bundles of joy!
Reaching out to colleagues can lead to something amazing
When thinking about career choices, professional sports isn't the most mainstream path, but that didn't stop our Senior Research Executive, Ed Castell, from getting creative and reaching out to colleagues.
Ed explains, "My pupil had aspirations to be a professional basketball player, and I was amazed to learn that a colleague here at IFF Research personally knew an NBA player!  The extensive network of contacts at IFF means nothing is out of reach."
We were honoured to host the pro player, who came along to give an inspirational talk to two excited students.  They were amazed to learn that to make it as a "baller" in the states, you need to earn a place in the collegiate system, requiring good grades and hard work before getting drafted by a pro team.  That explanation from an authentic NBA player gave gravitas to what could be perceived as an easy career choice.
Ed added, "I'm delighted we were able to reach out within the IFF networks to give my student a first-hand account and a practical academic plan to help his chances in his chosen career."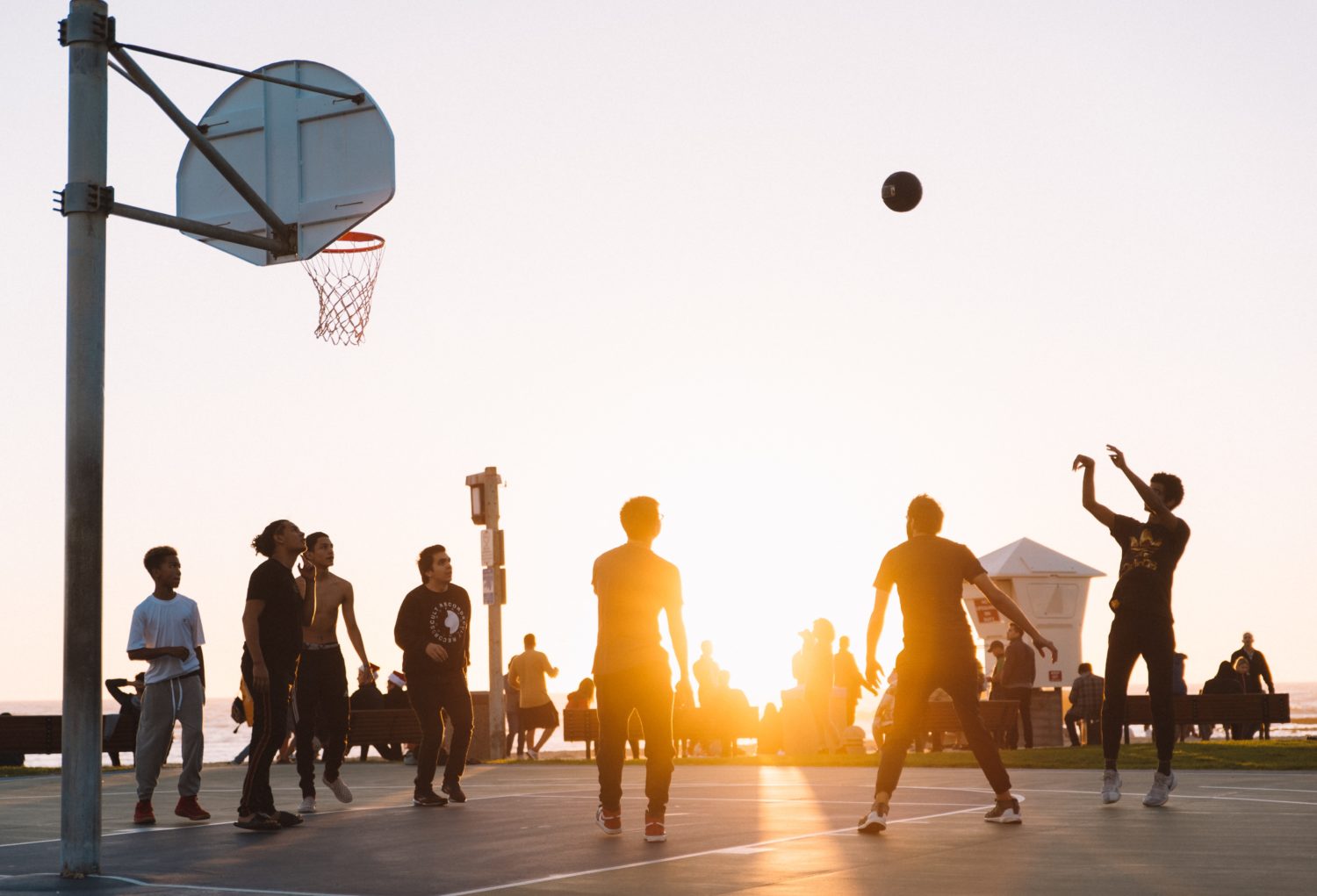 Coaching works everywhere
Research Director, Andrew Skone James agreed that coaching a young person with an obvious direct impact gave him a lot of personal satisfaction. "The feeling that you were making a difference really started before we met the pupils.  The training given by Future Frontiers was not just about how to approach the sessions but included more general tips for coaching.  The added value of those sessions was the understanding that coaching is something that comes into play in all walks of life.  Through line management and project teams at IFF Research, I'll be able to use those learnings to communicate and facilitate development in other areas of work."
Gaming is serious business
Andrew was also intrigued with his mentee's chosen career as a professional gamer.  Together, they spoke to a gamer to understand the difficulties of getting into the field, maintaining streams of income from subscriptions, and methods of self-promotion.  Andrew remarked, "Here at IFF, we do a lot of public sector research which can be reactive.  A gaming career was quite insightful for me – it opened my eyes to new technologies, and modern methods and channels of communication, especially amongst younger people."
Making a difference has many benefits
IFF Research Managing Director, Jan Shury added, "This is a fantastic scheme to be involved in and really speaks to our values of Being Human First and Making a Difference.  One of the highlights of my year was seeing this group of kids working with their mentors in our kitchen.  I don't think you can underestimate the value of initiatives like this, which give young people opportunities and, even more, a perspective from which to appreciate what opportunities might be out there. I'm very proud of our group of coaches and I know they have got a great deal out of this experience as well."