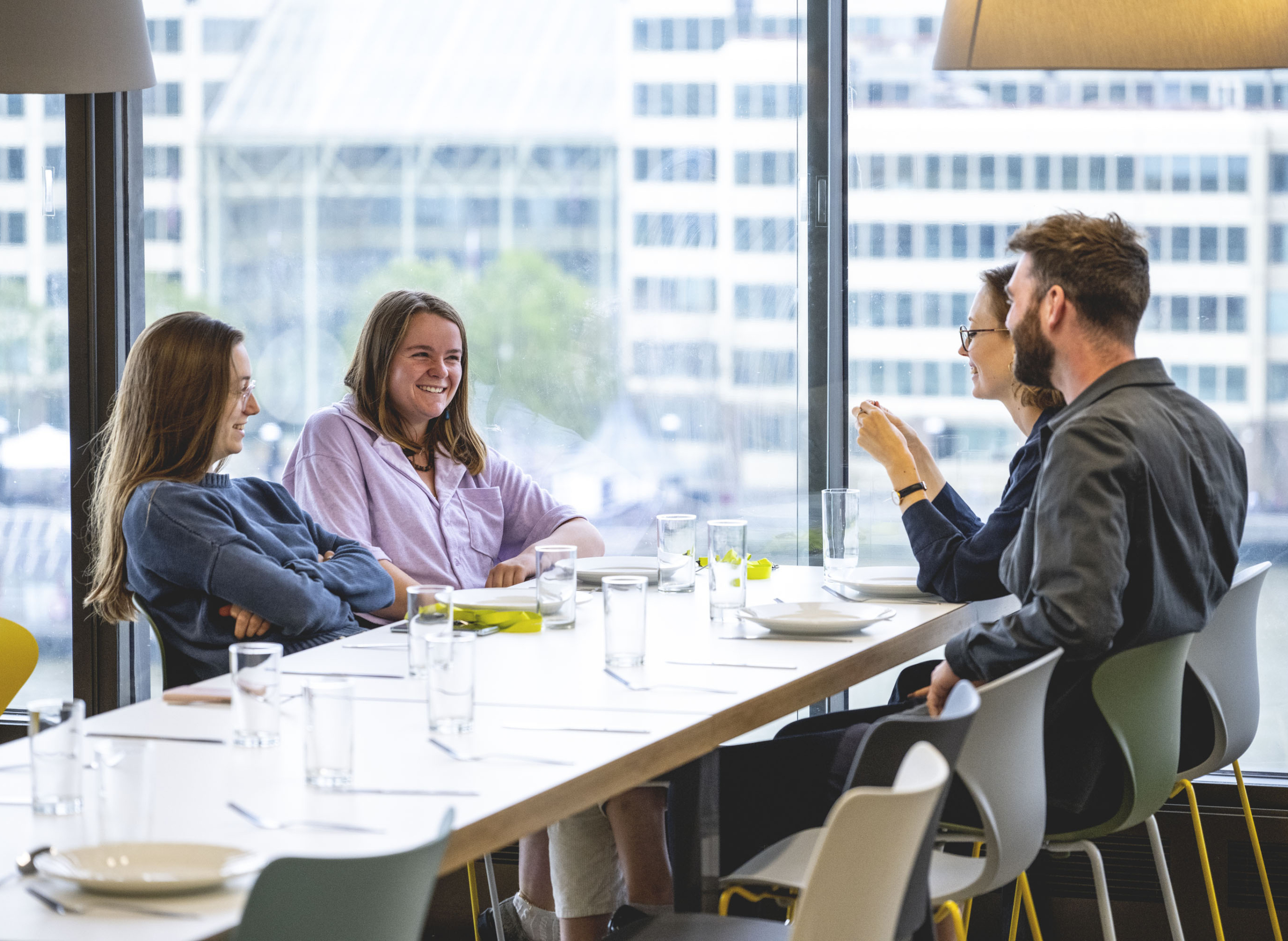 It's been a big year for IFF. We've grown our research team by 15% in just six months, celebrated record turnover, been named 4th fastest growing independent agency by MRS and we've been shortlisted for Agency of the Year and Best Place to Work in the MRS Awards!
And we're not stopping there. We've got big plans for the future. Here, we highlight three ways we're preparing for continued growth.
Unlocking fresh talent
We've welcomed our biggest in-take of grads to date, the office is buzzing with new faces and fresh graduates eager to get started on projects. And, at IFF, that's exactly what they'll do, as our Trainee Research Executive programme is designed to get graduates stuck in to research as soon as possible.
Their first few weeks are dedicated to the "Training Project", which takes our new starters through the whole research process from start to finish. This covers everything from understanding the research purpose and brief, to conducting fieldwork, analysing data and reporting findings. Following this, they join existing research teams and begin to work on real projects from the off. At the same time, they continue to have additional formal training for several months that covers essential research skills, and all aspects of the research process, in more detail. For the rest of their first year, our new starters rotate through our three research teams, spending about four months in each, so they get the broadest possible experience of the work that we do.
"I've been at IFF just over three weeks now and I've been stunned at just how nice and welcoming everyone is! From the Team Day to the Tasty Tuesdays, there's been so many social activities going on. I've also managed to get a good understanding of the whole process of how IFF conducts research projects from start to end."

Mohsin Uppal, Trainee Research Executive
Bringing in the experts
The sectors we work in are ever-changing and as our client base grows and the demands of the sector increase, we knew we needed more hands on deck. There's been big changes in the housing industry in particular as the long-awaited Tenant Satisfaction Measures were recently announced. Adding to our senior team strengthens our ability to be able to support and promote changes like these at pace and armed with the knowledge we need to deliver a first-class service to our clients.
We sought out the best in the industry and welcomed four new directors to the leadership team in September. Daniel, Hilary, Jag and Sarah all come from esteemed backgrounds and are experts in their sector.
Hilary Burkitt will be heading up our Housing sector. Hilary was formerly Head of Research at Shelter UK.
Sarah Cheesbrough will lead the team working across our Work, Welfare & Wellbeing and Housing sectors, having previously led NatCen's Communities, Work and Income department.
Jagjit Dosanjh-Elton becomes IFF's first Chief Financial Officer, bringing with her vital commercial expertise from 20 years working in finance, across a broad range of sectors.
Daniel Pearmain brings more than 15 years' experience in mixed methods social research, with a particularly strong focus on communities, wellbeing and the social determinants of health.
To further strengthen our award-winning telephone interviewing team, we also brought in experienced telephone interviewer operations manager Sam Morris Roe.
"I'm enormously excited to be leading our housing research at IFF, and to be joining such a knowledgeable and friendly team. At a time of substantial change for housing policy and for housing providers, the need for insight to inform decision making has never been greater, so I'm looking forward to adding my experience of housing markets and communities to the excellent work IFF is already doing to support our clients."

Hilary Burkitt, Director
Opening doors
We joined forces with 10,000 black interns this year and welcomed Augusta and Janay into the IFF fold for a six-week paid internship. There is a lack of diversity within the research sector, in part due to perceived barriers and a lack of awareness and opportunity. Programmes like this offer a great opportunity to increase diversity and inclusion, and, in doing so, help us ensure the research we deliver is representative of the people we serve.
We hear so often how people fall into research, we'd really like to be part of young people experiencing and choosing to be part of this world, too. We also know that we're in a pretty privileged position and one of our values is 'making a difference', so by being part of schemes like this, we can start to make a difference and play a small part in diversifying this industry. The power of internships is the benefits go both ways; we all learn and grow from a fresh perspective.
"Agencies, such as IFF, providing internships has a huge impact on young peoples' lives and helps them to access opportunities, by providing a step in the door into the chosen industry of interest to them. Providing internships also enables companies to find new, fresh and young talent that they may not usually have access to."

Janay Hastings, Research Intern
We're looking for more talented people to join our team. Take a look at our current vacancies.