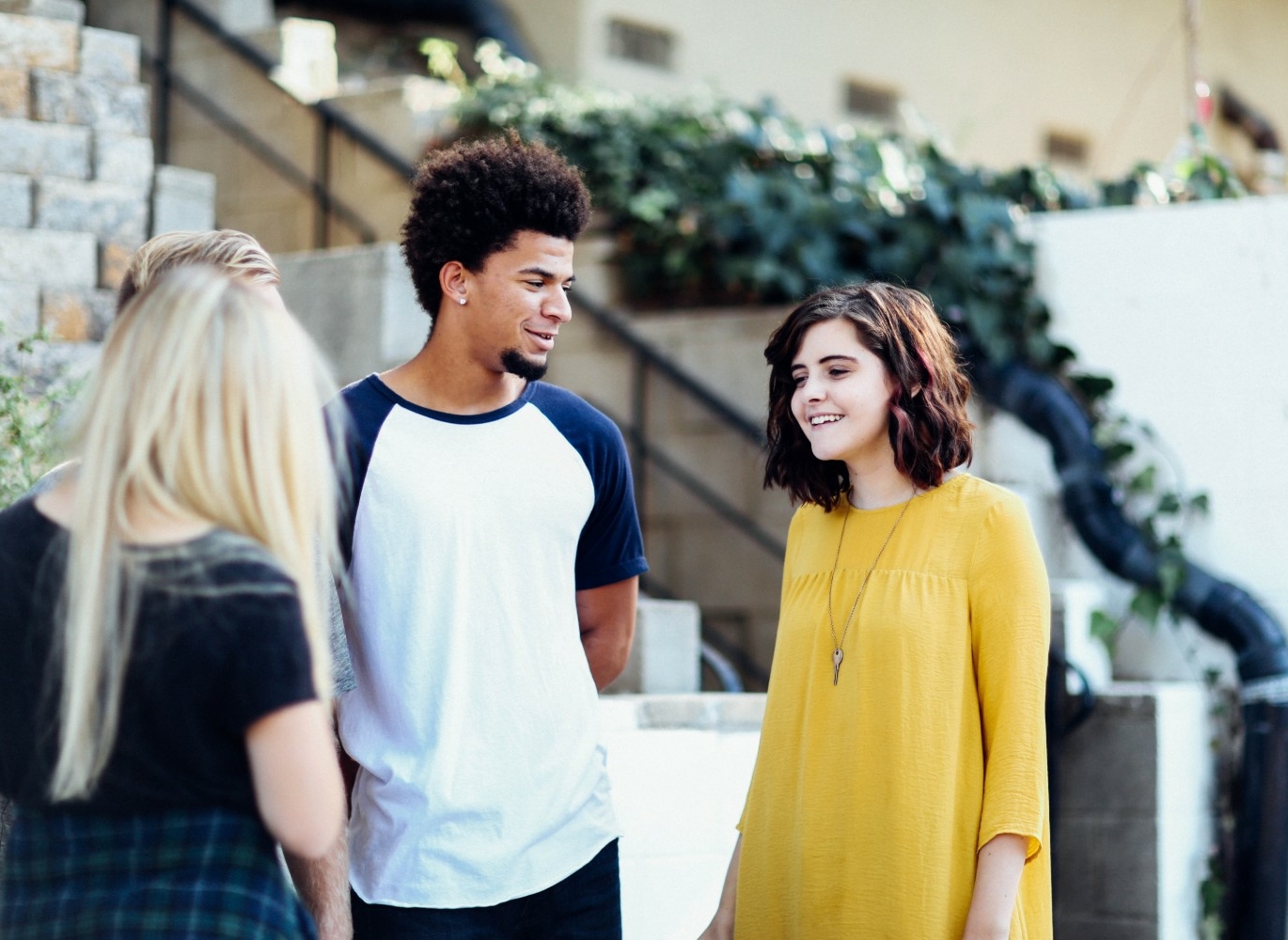 Findings from our evaluation for three strands of the Integration Area Programme (IAP), an initiative from the Department for Levelling Up, Housing and Communities (DLUHC) have been published.
IAP sought to test locally-developed approaches to improving social mixing and integration between communities within five Local Authority areas – Blackburn with Darwen, Bradford, Peterborough, Walsall and Waltham Forest.
When consistency isn't key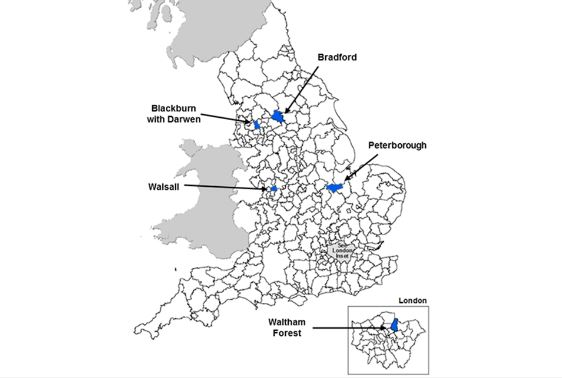 Evaluation – particularly evaluation of impacts – usually relies on a strictly defined intervention, so that we can be confident that what's being delivered, that's supposed to lead to the intended changes, is always consistent. But, we were dealing with dozens of different approaches and an ethos of local tailoring. It would have been completely inappropriate for us to insist on one consistent approach to improving social mixing and integration in each place. The outcomes that each area was trying to achieve varied too – sometimes, alongside social mixing and integration, there was a desire to improve employability, or mental wellbeing, or to better equip local people to hold local decision-makers to account. We weren't surprised by this variation as each area was tasked with using the Integration Area Programme to tackle local issues.
To meet this challenge, we – and DLUHC – independently mapped the dozens of interventions and the intended outcomes across the five areas and compared notes. The result was a focus on three types of intervention that recurred – with similar intended outcomes – across more than one of our local authority areas (important when you need to consider how many local people you might be able to gather data from, to try to prove that the interventions have made some sort of difference).
The interventions we chose were Community Ambassadors, Community Conversations and Schools Linking:
Community Ambassadors aimed to develop local leadership to support community integration. Community Ambassador interventions were run by Blackburn with Darwen, Bradford and Peterborough local authorities. Each local authority set up a training programme for participants to represent community views to decision-makers, and to advocate integration within communities.
Community Conversations sought to bring together local people from different backgrounds with the aim of making them feel more comfortable living alongside and mixing with each other. Blackburn with Darwen, Bradford and Walsall local authorities ran IAP interventions under this model, with the common thread of providing a safe space for people to engage in debates on topics like race, culture, and religion.
Schools Linking seeks to promote integration and cohesion by facilitating social mixing between pupils in schools within areas that have been identified as places with segregated communities. IAP funding supported the extension of this existing programme to schools that weren't previously involved, within the local authorities of Blackburn with Darwen, Bradford, Peterborough and Walsall.
We had to be unusually relaxed about differences in how the chosen interventions worked in the different local areas, as they weren't designed to be rigidly delivered. We explored how delivery worked in each area, how it evolved over time, and looked for common themes in the approaches that seemed to be effective. So far, so good – but the future had further challenges in store. In early 2020, COVID-19 changed everything, and social distancing was suddenly the order of the day – not good, for a series of interventions that relied on social mixing.
For us, and DLUHC, patience was needed – we simply had to wait for it to be possible for the interventions to resume. While we waited, we discussed with DLUHC how the evaluation approach might evolve, to work around the COVID-created disruption. One thing we found was that qualitative research was a godsend, its natural fluidity and flexibility allowing us to understand how the interventions in each area adapted due to the pandemic, and what effects this had. Another was that, perhaps surprisingly, it was still possible to evaluate impacts, if we were pragmatic about what data was usable and what data wasn't, after the pandemic wreaked havoc with our carefully timed resident surveys. Ultimately, we're glad to say we did find some evidence of impacts created by the Integration Area Programme and, more importantly still, we were able to draw out what we hope are useful lessons for similar work in future. We'd like to thank DLUHC, our impact evaluation partners Bryson Purdon, and all the local authority and voluntary sector teams and residents, for sticking with us, and working with us to explore the value of the programme!
Evaluation of the Integration Areas Programme – GOV.UK (www.gov.uk)