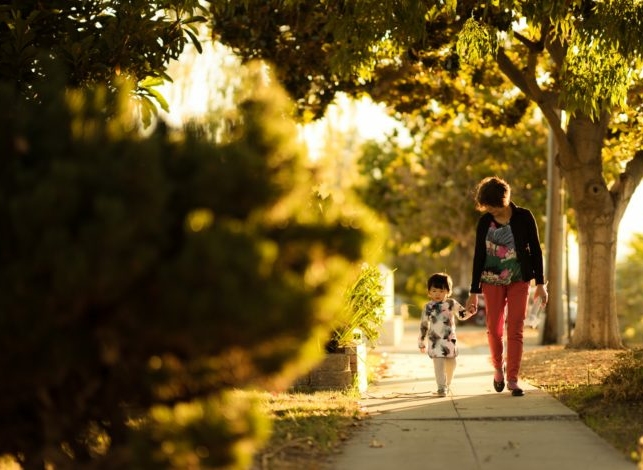 Last Tuesday saw the launch of the Money & Pensions' Service ten year plan to improve the nation's Financial Wellbeing and it has received a positive reception across the sector.
The national goals to be achieved by 2030 include ensuring:
2m more young people get a meaningful financial education;
2m more working age people get into a regular savings habit;
2m fewer people use credit for essentials such as food and bills;
2m more people access high quality debt advice when they need it;
5m more people understand enough to make informed decisions for, and in, later life.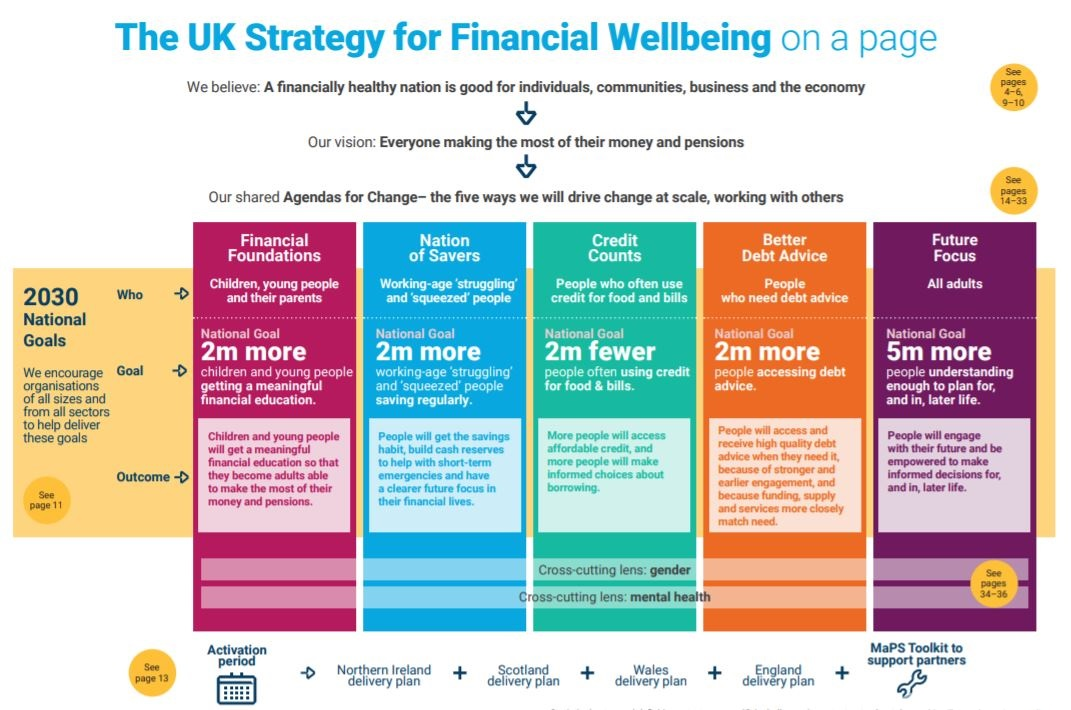 It's hard to argue with any of these goals and it is clear if they are achieved we are well on our way to building a financially healthy nation. As the strategy points out – a financially heathy nation will ultimately be good for us all as individuals, the communities we live in, businesses and the economy.
Having had time to digest the strategy, I thought it's worth sharing my initial thoughts on it. In no particular order, I was struck by:
The scale and ambition –  MaPS haven't held back in terms of the scale and ambition of the strategy. The five goals cut across the various ways in which people will engage with finances – starting with early childhood. We're talking about changing the attitudes and behaviours of millions of people over the course of a few years the which in my view is no mean feat .
The language used – The terminology within the strategy is really engaging – the term financial wellbeing is easier to understand / gets across how financial circumstances can impact all aspects of your life. By contrast previous terminology such as financial capability could inadvertently imply a value judgement – i.e. you are either capable or not. It's also refreshing to see references to later life rather than just retirement which we know is a term that can scare and turn people off future planning.
The positivity around launch – The strategy calls for cross-sector collaboration of stakeholders 'of all sizes and from all sectors to help deliver' the five goals. So far there has been a very positive response from a wide range of groups including thank tanks, pressure groups, voluntary organisations and commercial providers. However to achieve this, we are going to need to see commercial providers do more than pay lip service to the strategy – I think they are going to need to demonstrably help their customers improve financial wellbeing.
On review, this strategy voices some strong arguments for change, and outlines clear ways in which change can be made. I'm really looking forward to seeing organisations and individuals work together to achieve the goals. As a researcher, I look forward to working with financial services organisations interested in promoting the wellbeing of their customers, while measuring the impact of the strategy on businesses, their customers and wider society.