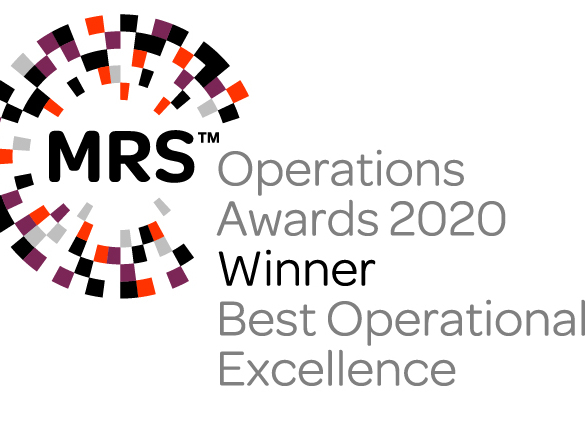 Lets face it – 2020 hasn't exactly been a vintage year. It's been a bit of a slog, with plenty of twists and turns, which is what made last week's news that bit more special. After several years of being selected as finalists, and winning the "close-but-no-cigar" Highly Commended position, last week our team took home gold, winning the Market Research Society's (MRS) Best Operational Excellence award.
Waiting with baited breath during the virtual award ceremony for our category to be announced, it was music to our ears when we heard the judges feedback: "This impressive entry detailed how this agency had migrated their telephone interviewing operation to a home-working model. At the peak it included 1,100 interviewers delivering some of the largest surveys in the UK. The transition came with challenges which were overcome to help them deliver record performance in 2019/20. Congratulations and really well done to IFF Research."
*Cue whoops and fist pumps from each of our home offices / living rooms.*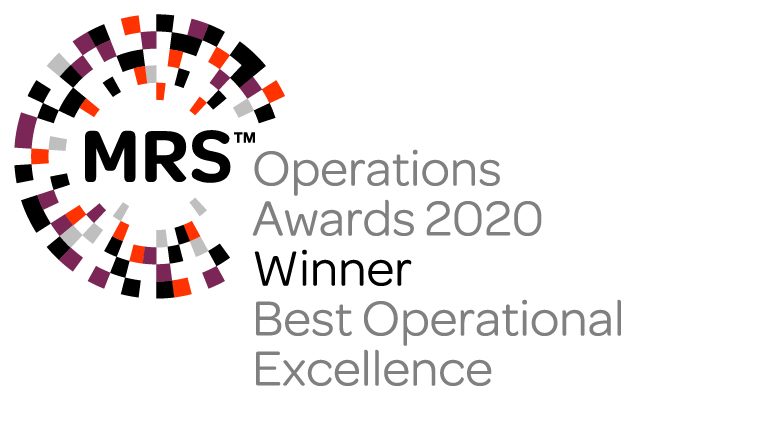 The MRS describe how the coveted Operational Excellence award is "given to the operations business or operations department within an agency or client-side research department which best demonstrates their application of modern management techniques aimed at improving efficiencies, promoting excellent quality and guaranteeing consistency of delivery."
So, its fair to say, the whole team was really excited, humbled and proud to pip some strong contenders to the post and take the top spot.
Speaking of the win, our MD, Jan Shury, had this to say:
"I'm incredibly proud of what our team has achieved over the last year. Their hard work and dedication helped us recruit, train and support what we believe is the largest home-working interviewer network in the country, helping us successfully deliver several large contracts in 2019/20, while maintaining a high quality service throughout. By completing the migration of our telephone phone room online, they helped us achieve our best company performance to date, while providing much-needed resilience during the pandemic and providing employment opportunities to a wider audience.
While that achievement was remarkable on its own, being recognised for the quality of our delivery makes it that bit sweeter, especially during these challenging times.. On behalf of all at IFF we wanted to give a heartfelt congratulations and thanks to our operations team – from the managers to the team leaders and all our home-working interviewers."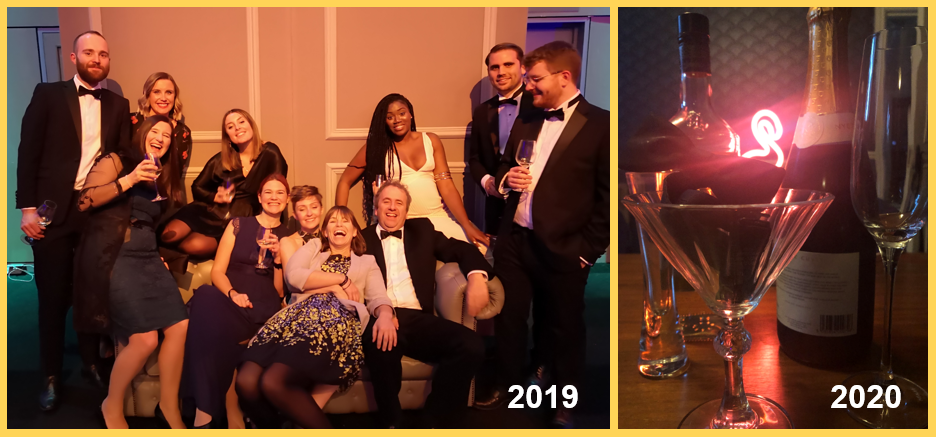 So while we didn't have the usual team night out that usually follow these awards, we did raise a glass or two together online. During which talk quickly turned to the next awards – the MRS Awards – coming up in December, for which we're in the running for Agency of the Year and Best Place to Work. Gotta love a bit of ambition.