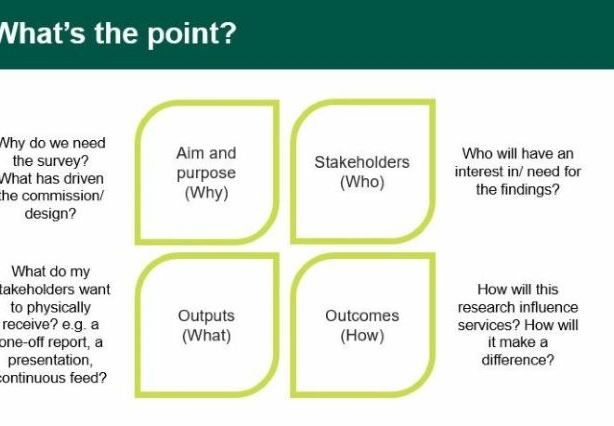 Recently, we were asked a killer question about undertaking a complaints process review with a view to mapping the customer journey. It's something we're being asked to do more frequently with clients, and it's always really interesting. It's also very topical currently, with the focus on formal and informal complaints in the social housing white paper.
Customer journey mapping can be a really effective process in improving your understanding of both your customers' needs and their experience with your services. But it does require careful planning and delivery. So, if you're considering a complaints process review, or interested in customer journey mapping, here are some tips on how to manage the process effectively, and ensure the outputs and outcomes you're aiming for.
Take the time to plan before you start customer journey mapping
Before you start mapping, our advice would be to understand the process of the review. One way of doing so is using the quad of aims technique and ask whoever commissioned the research to explain to you the purpose of the review and how the resulting data will be used. Once you have that you should have a good feel for the level of detail needed in your research.
Once you're clear on the purpose and the desired outcome it's time to look at your organisation's documented complaints procedure. Consider what the journey should look like, and what should happen at each stage? With complaints, it's useful to run through the process from both your customers' and your internal staff's perspective.
Consult with your team
Starting with your team, ask them to describe start-to-finish what happens at each stage when they're handling a complaint.  Annotate the existing, documented procedure with more detail, and anything that varies and why it varies.
Speak with your customers
In terms of customer feedback, talking to customers about the complaints process can be difficult. They may be negative if they didn't agree with the final outcome. Start by reading through some complaints cases to get a sense of their opinions, and then when you approach customers, ask them to talk you through what actually happened in their words. From reporting their complaint through to the final outcome, focus on activities that took place, but also how the customer felt at each stage and why.  Listen for emotional responses and feelings such as confusion, annoyed, happy, relieved and so on.
Look for anomalies between customers' experience with your staffs' and the documented process
Following these conversations, compare your customers' experience to your staffs' experience and the documented process.  The aim here is to identify where there is the most variation as this is the area of the process which is most likely not working effectively.
Identify areas for improvements – ready to act
For a value-for-money result, it's important to understand every inch of the complaints process, before you try to improve it.  Once you have done the review, you can look seriously at the questions you ask, why you ask them, and how your customer feedback is used by your organisation to improve the complaints process.
Are you reviewing your complaints process?  Get in touch with the housing team for assistance.