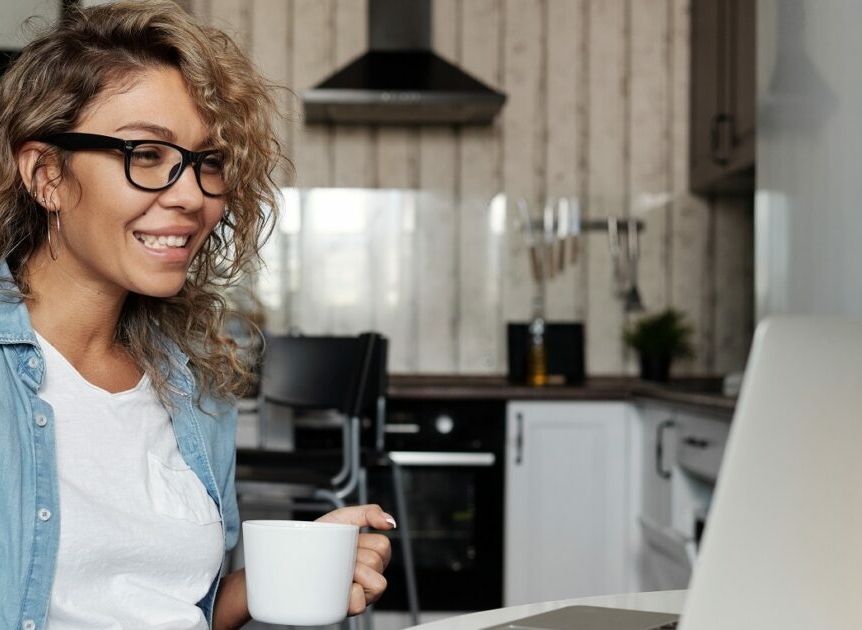 The past few months have really heightened the importance of our living arrangements, both in terms of our home and wider neighbourhood. All sectors have been impacted but how we have been using our homes is arguably the biggest change most of us have faced. Many of us have been using our homes as a workplace, childcare facility, a school, and a place to eat, sleep, and unwind. This highlights the need for the housing sector to respond to the changing demands we are putting on our homes as we enter another period uncertainty.
At IFF, we have been working closely with our housing clients to ensure that they continue to engage with their customers throughout these challenging times – frequently and in the right way. We believe that it's more important than ever for housing providers to keep tracking their performance as we enter varying levels of lockdown and further uncertainty. The feedback we have captured throughout has been invaluable for our clients to inform how they adapt to service their customers effectively in these ever-changing circumstances. Together with our clients, we are ensuring that the customer experience is central to decision making.
We have continued to support our clients using ongoing performance management and new Covid-19 specific questions and surveys to provide more detailed insights into how their customers' experiences are changing. Conducting depth interviews and focus groups with customers has also helped identify how their expectations of housing providers have been impacted. We wanted to share some of our thoughts and learnings from the last few months that will be central to informing change in the housing sector.
What did we learn during lockdown?
For providers that continued to monitor customer satisfaction throughout the summer we saw an interesting pattern. Considering the challenges faced by providers and reduced servicing measures in place, performance actually showed some improvement during lockdown. Some providers fared better than others but on the whole customers were generally satisfied with the service they received during this time.
The questions we asked to residents were:
Taking everything into account, how satisfied or dissatisfied are you with the service provided by [LANDLORD]?
How satisfied or dissatisfied are you that [LANDLORD] listens to your views and acts upon them?
There was an uplift in overall satisfaction and, with the exception of June, customers were more satisfied with providers actively listening and acting on views.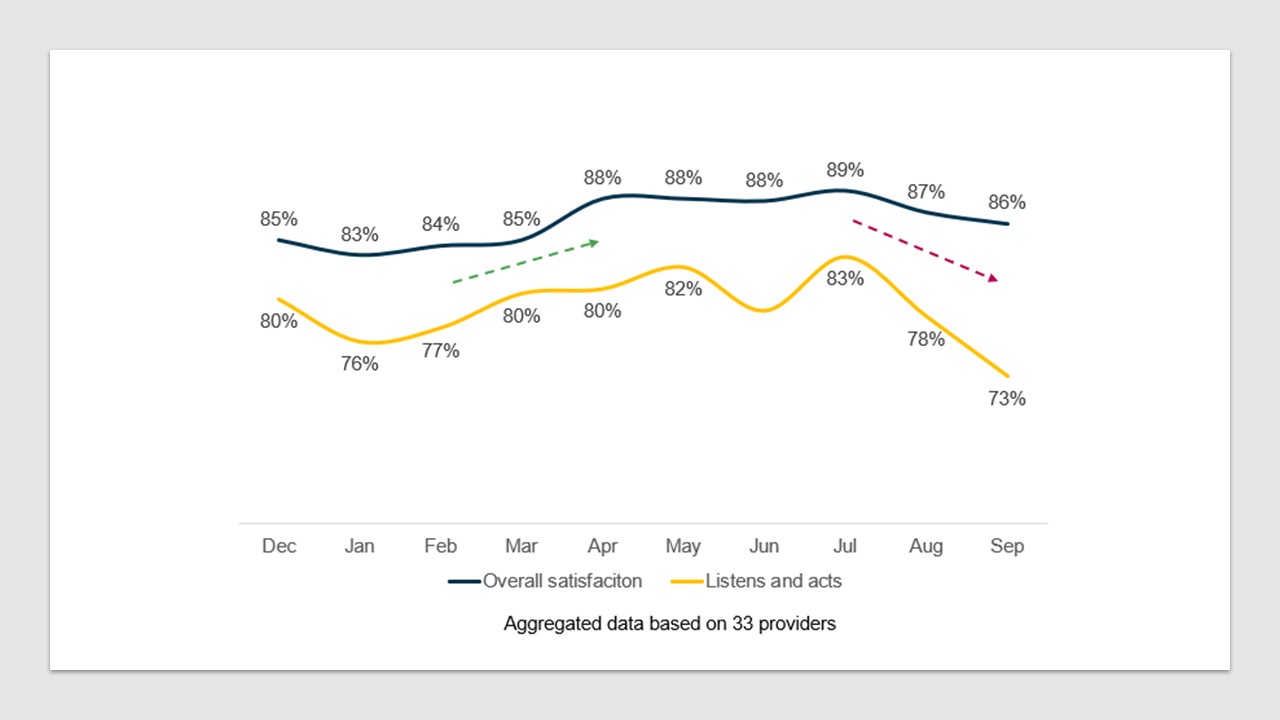 We also carried out a number of qualitative activities, engaging directly with customers during lockdown. There was a sense throughout that providers were somewhat protected by the goodwill and understanding of their customers. There was also strong evidence to support that customers were appreciative of very honest and transparent communications received from providers during this time.
What customers took away from this experience was a more personal approach, so even if they didn't receive a welfare call, hearing that a friend or neighbour received a call had a positive ripple effect. It was the increased awareness of things that were happening that people were impressed by.
Communication counts
For one client, we saw their satisfaction increase by 7% (80% up to 87%) for fieldwork during lockdown. We know that they carried out an extensive communication and outreach programme, boosting satisfaction substantially.
Across the sector, we've witnessed providers proactively counteracting any disruption to service with well implemented communication and plans. A review of digital communications implemented by housing providers revealed some interesting patterns. For those who are not utilising these sources effectively we saw some linkage with less positive customer satisfaction (but it's fair to say that this is the minority and most providers are doing a good job on this front).
When we look at customer comments, the issues people raise are still dominated by repairs. So this common source of frustration remained consistent, but seemed to have less impact on overall satisfaction as customers were reassured by providers that they were doing their best given the circumstances.
Identifying vulnerable customers
Our work with housing providers customers has revealed that there will be some challenges ahead in terms of identifying and meeting the needs of more vulnerable groups.
We asked over 6,000 of our client's customers about their current situation and almost a third were isolating alone. One in six residents are living on reduced pay and around one in ten are concerned about having enough food or their ability to pay for rent and utilities.
The results highlighted that older customers are less likely to have been negatively impacted in terms of their financial, mental and physical well-being. This may well be softened by support and assistance that they have received during lockdown. But for other customers, in particular 35-64 year olds, data supported that they were more likely to be feeling the negative effects on their overall well-being.
As a sector there needs to be a re-evaluation of support services to make sure there is alignment with the evolving needs of the groups that are feeling the effects on their well-being more significantly. As some of these customer groups are less likely to have received targeted support before, there needs to be careful consideration in terms of what support is provided, promoted, and how this support is made accessible.
Dialogue makes the difference
Early warning signs revealed that goodwill is wearing thin with satisfaction levels starting to decline. Perhaps as customers are expecting things to start returning to business as usual, they are becoming harsher critics again.
Our conversations with housing providers' customers shows that open and honest dialogue really does make a difference. Providers need to engage with customers to talk about how they are re-shaping services in light of the pandemic. Even if this is work in progress, customers will feel reassured knowing that you are working on it and keeping them informed.
What's important to note also, is this desire for providers to have more honest and open conversations isn't unique to Covid-19, it is something that customers would like to experience more of as the norm.
Tools you need to improve your customer experiences
If you'd like further information about improving customer experiences through strategies and experience management, stay tuned for our upcoming Customer Experience Strategy blog series, co-authored with CX experts and housing providers. To receive this content as each article gets published subscribe to the housing blog here.