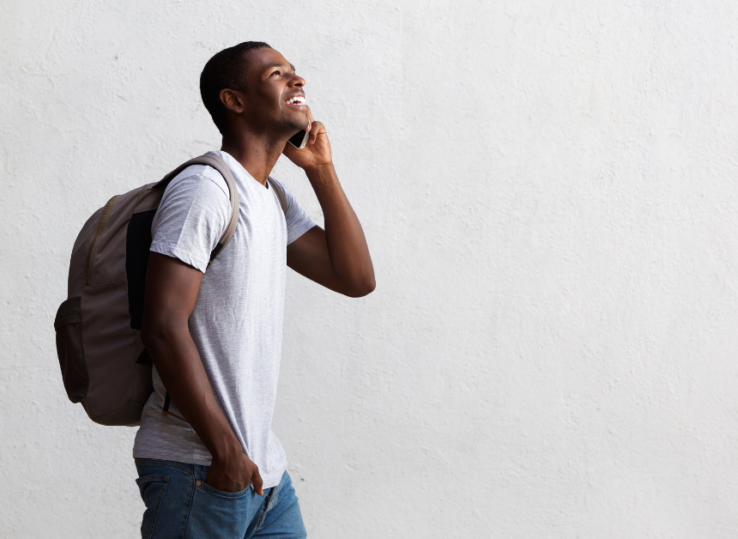 The higher education sector has faced an unprecedented time of upheaval as a result of the pandemic, impacting on all aspects of university life. And while many universities may not be in a position to commission and outsource research like they would have done in pre-Covid times, it doesn't mean the need for research and insight is any less. In fact, the need is greater.
To support our colleagues in market research and insight roles at universities, and help them design, collect and analyse actionable insight we've published a series of 'How to…' guides for the HE sector in the past few weeks.
Here at IFF, we are all too familiar with the increasing pressures that social housing providers are facing. Speaking to our clients each week, we hear about these challenges, as well as the incredible work that organisations are undertaking to support their most vulnerable.
Through the feedback we collect from social housing residents, we know just how worried so many of them are.
However, customer groups we're hearing from at the moment who are high risk for the impacts of the cost of living crisis are shared owners. This group not only has rent to pay, but also a mortgage and service charges. This customer group is more likely to have extended credit, such as credit cards and subscriptions. However, the majority of political discussions around support is being focused on the poorest groups, such as social housing renters.
Following a light-touch review of some housing provider websites, we can see that communication around money advice is right up front, offering support. However, most of this support talks about 'benefits advice' or 'budgeting advice'. As a shared owner, these offerings do not fit the type of support they need right now. They are less likely to contact their housing provider if the communication feels as though it is not targeted towards them. It is vital that organisations examine what type of support they may be able to offer shared owners, even if it is simple matters such as advice on switching energy providers, or being open and honest with lenders about financial concerns.
We're facing another unprecedented crisis where communication and engagement with customers, and with each other, will be invaluable for taking these next steps together.
We're working with a number of housing providers to collect data from their customers, so that they can better understand who is struggling, or needs support, as well as what types of support they might need.
And we need your help!
We'd love to know how your housing organisation plans to meet the needs of all customers through the cost of living crisis. We want to hear your thoughts, ideas, and concerns, as well as any plans for action.
Please share your thoughts with me at hollie.jones@iffresearch.com by Friday 23rd September 2022.
We'll then collate all this information and share our findings, recommendations and challenges with you in one of our publications shortly after.
The series of five guides covers all key stages of the research life cycle breaking each element down into manageable chunks and providing best practice and top tips along the way. We cover:
The key considerations when planning a project – ensuring you're clear on your objectives and plan for success
Guidance on how to write a questionnaire – including the best structure, types of questions and wording
Analysis and interpretation of survey data – discussing how to organise and interpret data to maximise the impact of your results
Qualitative methodologies – including the different forms, and what purpose each best serves
How to ensure the research has a lasting impact – highlighting the importance of remembering your audience and tailoring your message accordingly
Speaking of the HE insight guide series, IFF Director and Head of Higher Education Research, David Vivian had this to say: "It's been a really tough year for universities. We're really pleased to be able to offer these guides to the sector and hope they provide some useful tips for those conducting or commissioning research with applicants, students, graduates or employers".
Download the guides here.