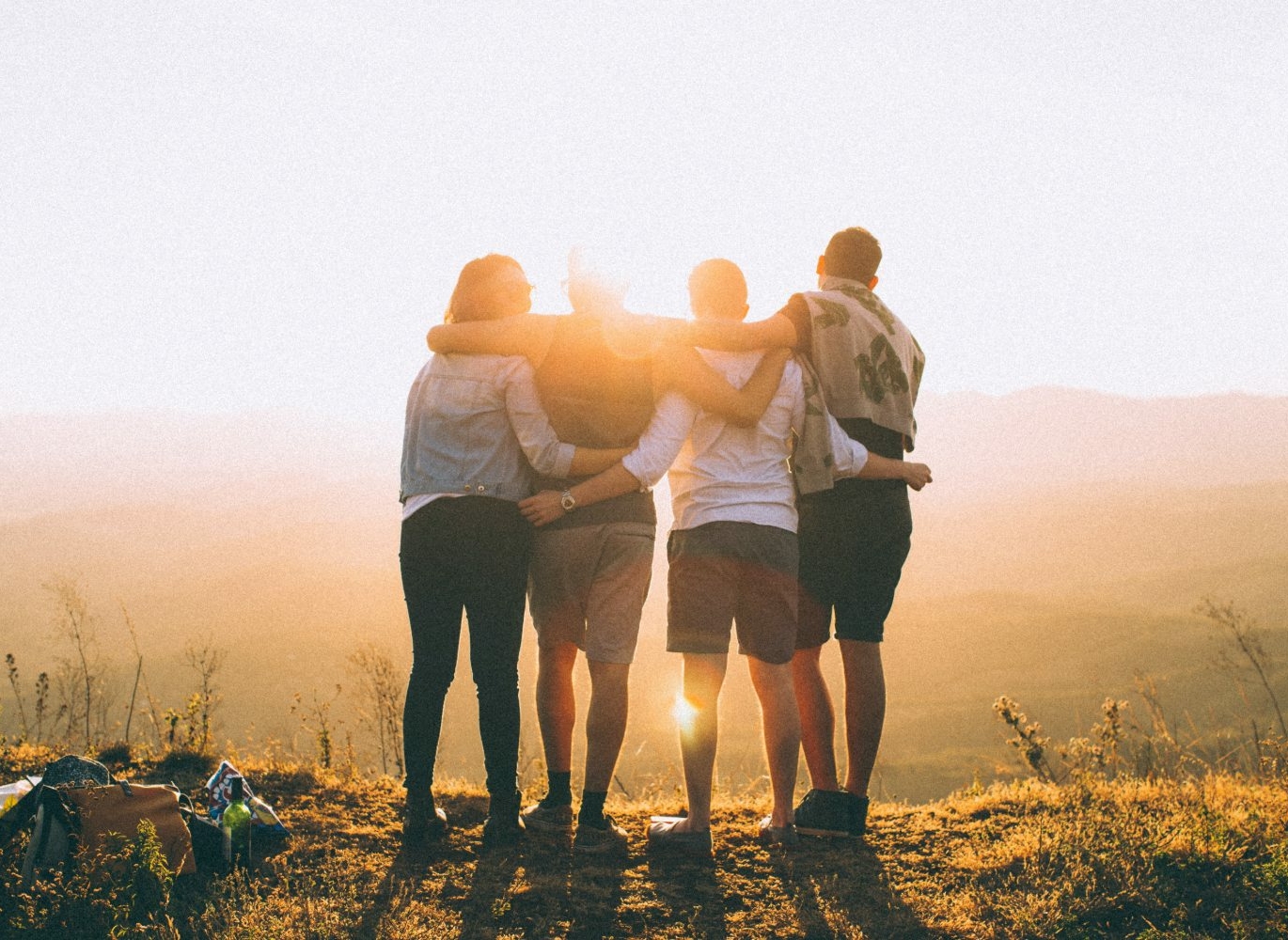 The Department of Health and Social Care (DHSC), as part of the Department for Environment, Food and Rural Affairs (Defra) led project 'Preventing and tackling mental ill health through green social prescribing', commissioned IFF Research to gather robust evidence on perceptions and behaviours related to green social prescribing.
What is (green) social prescribing?
Social prescribing is an intervention in which clinicians refer patients to non-medical support in their local community, to improve their health and wellbeing. Often this involves a clinician referring a patient to a Link Worker or Social Prescriber, who then discusses different options with a patient and refers or signposts them to local organisations for emotional or practical support. For example, a community support group for young mothers.
Green social prescribing (GSP) involves referrals into nature-based interventions and activities that link people to natural environments. For example, a local walking group or food-growing projects.
The study
We conducted two surveys: one with 501 clinicians and one with 4,000 patients or potential users of GSP services. This was followed by some qualitative in-depth interviews and focus groups with patients, the public and clinicians to gain further insight into how GSP could be scaled up as an intervention.
Key findings
Overall, the appetite for (green) social prescribing is high among both clinicians and the public

Nearly all clinicians would refer patients to social prescribers in the future; and
The majority of patients are open to discussing opportunities for mental health support in their local community with a healthcare professional, including spending time in nature

Both clinicians and the public feel the potential benefits of GSP for improving patient mental health are clear. They also feel there are distinct benefits to be gained from spending time in nature, such as;

Time for oneself to 'recharge'
An opportunity to 'get away' from the structure of everyday life
A multisensory experience
A chance to see problems in a new light / put them in perspective

Clinicians would consider (green) social prescribing for a range of types of patients, including those with mental health issues, complex social needs and those with physical health conditions. They feel that a range of nature-based activities could be beneficial to patients' mental health, for example;

Sport or exercise based activities, such as walking or cycling groups
Horticulture type activities, such as community gardening or food growing
Craft-focused activities, such as arts and crafts using natural resources

Clinicians see green social prescribing as part of a holistic approach to patient care, as do patients, i.e. an intervention which can work alongside more traditional interventions, such as medication or therapy;
Currently, the most common barrier to making a referral to a nature-based activity for clinicians is a lack of knowledge of how to refer. Clinicians also feel they currently lack knowledge of local nature-based activities which patients can take part in;
Similarly to clinicians, patients do not feel they have enough information on what options are available to them locally. Some also face practical and attitudinal barriers which would need addressing.
What might green social prescribing look like in the future?
Despite fairly modest referral rates at present, there is certainly scope to scale up GSP. Clinicians feel that it is suitable for a wide range of patients, and most members of the public would consider spending time in nature to support their mental health in future. Many stakeholders would likely need to work together, but the need is clear, with potential benefits including a reduced need for secondary care services and improved physical and mental health for patients and the public.
Whilst some clinicians did not know what would encourage greater engagement with GSP amongst healthcare professionals, others felt that better promotion of the intervention, providing more information for clinicians (such as statistics on outcomes), and making referrals easier would help.
When asked to consider the benefits of including GSP in the NICE guidelines[1], clinicians thought that inclusion presents significant benefits, such as making clinicians more confident to refer, prompting them to consider GSP, and improving the acceptability amongst patients. However, there is a risk that inclusion could limit the types of patients suggested for referral and potentially complicate the referral process for clinicians if the guidelines are stricter than necessary.
What do you think about green social prescribing?
You can find out more about the research in the published report.
[1] https://www.nice.org.uk/guidance