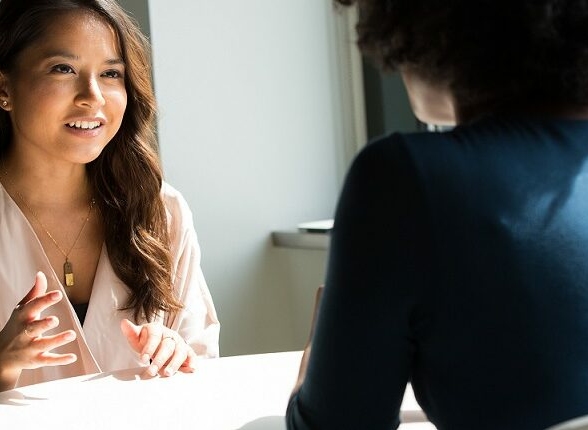 In recent months, we've helped several of our social housing partners improve the experience they provide to their residents, through the co-development of customer experience (CX) strategies with their customers. To share the insight and learning from these case studies and help improve provision across the sector we're created a content series, focusing on customer experience in social housing, in collaboration with leaders from social housing and experts in CX.
In the first of this series, we speak with Sarah Sargent, Director of Customer Experience at Abri (formerly Radian Group) to explore the factors that make up a great customer experience in social housing. Firstly though, lets discuss the concepts behind this emerging trend.
What is customer experience (CX)?
In terms of social housing, customer interactions can be mapped and measured through a range of processes, such as lettings, repairs and complaints.
The customer experience is defined and set by the expectations of individual customers, and that experience can be good or bad depending on those expectations. As an example, a digital-first initiative may not be experienced well in customer segments that are older and less technically able. Understanding your customers wants and needs is an important first step in getting customer experiences right.
Embedding Experience Management (XM) culture supports the best customer experiences
As an example of XM in practice, Sarah shared Abri's new XM initiative called "Stand in Our Shoes".

The campaign is based on the service-profit chain model that measures key performance indicators of internal service quality.
"At Abri, we understand that customer experiences are driven by colleague experiences. You won't get the right customer experience when colleagues aren't engaged, or they don't have the right tools, capability, training and support to be able to deliver for customers. For me, the experience management piece is about measuring all of those component parts that will deliver the right outcomes for customers."

Sarah Sargent, Director of Customer Experience, Abri
Does CX and XM matter in social housing?
In a sector with little choice, you could argue that CX is about customer retention, loyalty and sales value, none of which is relevant in rented social housing. However, you could correlate that satisfaction with a landlord leads to sustainable tenancies, and satisfaction with a neighbourhood could lead to thriving communities – both which are aspirations of our sector.
CX is about establishing good quality customer relationships, and those relationships are driven by trust.  Once trust is established, residents feel comfortable reaching out if there's a repair, or if there's an issue paying rent. Residents become trusted partners in looking after the housing and neighbourhood assets.
In addition to offering advice and support when navigating the benefits system, social landlords can provide support for residents in securing furniture and white goods for their properties. We asked Sarah about the additional advice and support that can be offered to clients and what Abri is doing to get the resident relationship right from the start. Sarah explained, "It's much more likely that the customer is going to keep their property in good condition, and it becomes a much more equal relationship. It isn't about profit — it's very much about that mutual trust and support."
With increasing frequency, landlords offer much more than just landlord services, and that can build trust in the relationship as well.  Sarah adds, "We can create a hub for customers, to help signpost residents to community groups that might be useful for them. It all helps to create that sense of positive community, and helping communities thrive."
Learn from shared best practice
Hear Sarah and experts in CX and social housing discuss shared best practice in a webinar recording.
Understanding customers is the foundation to good CX
It's easy to ask a customer for their rating of customer satisfaction, but truly understanding a customer experience comes from journey mapping, deep-dive qualitative studies, and listening to residents tell you about things they value.  Recent housing research by IFF has measured critical factors such as customer effort, customer trust, and an organisations reputation. These factors are all important in how that organisation is perceived by a customer.
Research supports the second pillar of the CXPA-6 framework, which is a framework used by CX professionals to understand the customer, further outlined in the image below.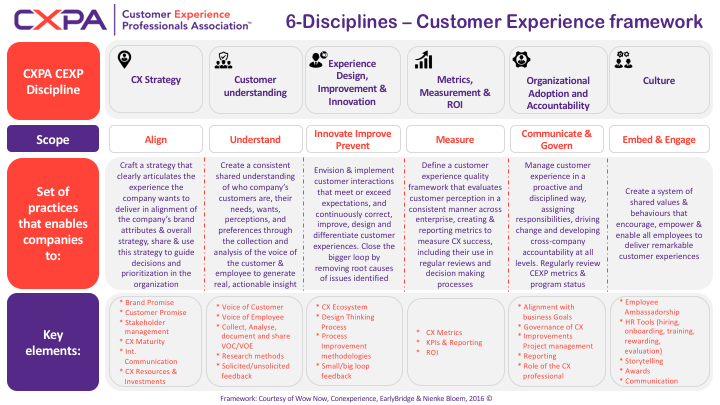 Listening to and understanding customers through research gives organisations the ability to improve the customer journey and their customer-facing services. If you don't know for certain what customers want and need, your service delivery and the customer expectation will never connect seamlessly.
Sarah adds, "An organisation might think they know what's right for their customers or what the what customers need but, most of the time that can be misinterpreted without doing research."
Customers and colleagues alike hold the key to understanding dissatisfaction. There will be policies, processes and systems that don't work and it's up to organisations to listen, learn, and make improvements.
"People see customer experience as a function, rather, it's the responsibility of the whole organisation."
Sarah Sargent, Director of Customer Experience, Abri
Summary
It's important to be clear on your CX strategy. Having a customer-centric culture, rooted in colleague experience, voice of the customer, and customer research is crucial.  From there, you can improve customer experiences by designing and innovating how services are delivered.  By using XM and insight to drive improvement, your service initiatives will lead to positive improvements in customer experience.
Written in collaboration with Sarah Sargent, Director of Customer Experience at Abri (formerly Radian Group)
Learn from shared best practice
Join Sarah and other experts in CX and social housing in a shared best practice panel discussion and Q&A today.
Read the next article in the CX series
We worked with Ann Gibbons, Executive Director of Customer Services at Metropolitan Thames Valley to learn how to get started with your very own CX strategy, based on a set of fundamental guiding principles.  Read the blog article here.