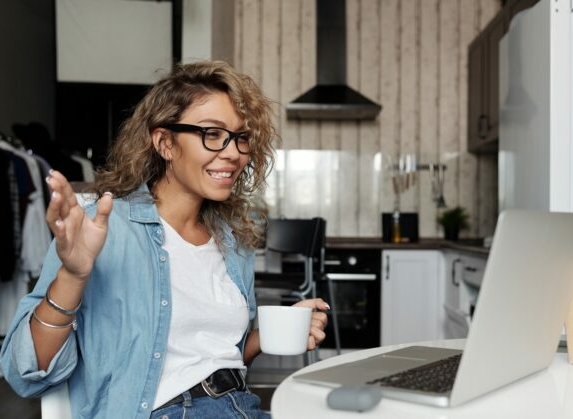 Understanding and interpreting what your customer satisfaction scores are saying can be challenging at the best of times in social housing. Whilst the design of your questionnaire is key to being able to effectively drill down to the key drivers of customer satisfaction, you also need to consider what other external factors may impact on customer satisfaction. And, most importantly, you need to be able to engage your service teams with the feedback, and work with them to make improvements.
To support this process, IFF Research Associate Director, Kate Roberts hosted a shared practice event recently, inviting housing practitioners to discuss what can influence satisfaction, particularly perception-based satisfaction.
We've summarised below the key takeaways from that session below.

External factors that can influence satisfaction
The past two years have been really interesting in terms of the different factors we have seen influence our housing clients' customer satisfaction results. We've analysed data from our 40+ housing clients for whom we help continuously monitor customer satisfaction, and incorporated intelligence from client conversations to identify trends. Here's what we found….
Covid: the beginning
This was a time of the unknown. Many housing providers stopped delivering day-to-day repairs during this time, but instead of seeing satisfaction drop, we saw satisfaction either maintain or increase. We discovered one of the key reasons for this was how housing providers responded to the pandemic, including reaching out to vulnerable customers to offer support, an increased social media presence, and talking about all of the ways in which they were offering help within the communities they worked.
This was the first time organisations – not just within the housing sector – started to see a real shift in what mattered most to customers in terms of satisfaction. The emotive parts of their relationship started to become important, rather than just the transactional aspects. In case you missed it, we shared a blog about this at the time: Landlords are learning lessons from the Covid-19 lockdowns | IFF Research.
The many effects of Covid had a knock-on impact on satisfaction with communal areas, customer effort/ease, enquiry handling and antisocial behaviour.
Supply chain issues
With the likes of Brexit, the Suez Canal blockage, lorry driver strikes and Covid-related issues, it's been a challenging time for supply chains. When combined with a shortage of skilled labour many have seen a real knock-on effect on repairs and maintenance – which for many, was a department already struggling from a backlog of work from the lockdowns. Those who successfully managed to counteract a drop in customer satisfaction focused on being open and honest with customers – keeping them fully informed about the progress of works and saying sorry when things didn't happen as they should.
Cheese and wine work event
We know that trust is a key driver of customer satisfaction. So, when individuals in positions of authority are caught doing something dishonest, this can impact on a customer's perspective of others in authority too. It makes people question who can be trusted – so it is key to make sure you are regularly communicating with your customers in an honest and open way about things that matter to them. Ensuring you demonstrate to customers a "you said, we're doing" approach to their feedback is important. If you wait to make improvements before communicating with customers – or if you only inform them of the things you are doing well – you could lose their trust.

How to counteract trends that could impact satisfaction
It's all very well knowing the trends that might impact satisfaction. But it's how you use this knowledge to impact on your customer satisfaction.
Firstly, don't make assumptions. Just because things are pretty grim in the world doesn't automatically explain why your satisfaction scores have dropped. The examples we have given here, are simply some areas that we have seen impact on some housing providers.
You need to learn from your customers and look for the clues in your data. We work closely with our clients to help them understand what may be impacting on their satisfaction, including deeper dives into their data to get to the heart of what customers are saying.
But, this is only one side of the story. Talking to your service teams to understand what they think might be impacting satisfaction is also crucial. They may be aware of a process that changes, or a system that went down that you might not have known about. Having the full picture, will help you to focus on specific service improvements where needed.
In conclusion
Learning from influencing factors and understanding how they affect your customer satisfaction is key to ensuring that if something similar ever happens again, you are ready with contingency plans to try and re-balance and provide the best possible customer experience.
Kate was joined in this discussion by guest speaker, Melanie Hughes, Research and Intelligence Manager at Futures Housing Group, who shared their experience of how successfully engaging with internal services can have a real impact. We will be sharing more about Melanie's presentation in part 2 of this blog later this week, so stay tuned to learn what worked and what didn't for them.