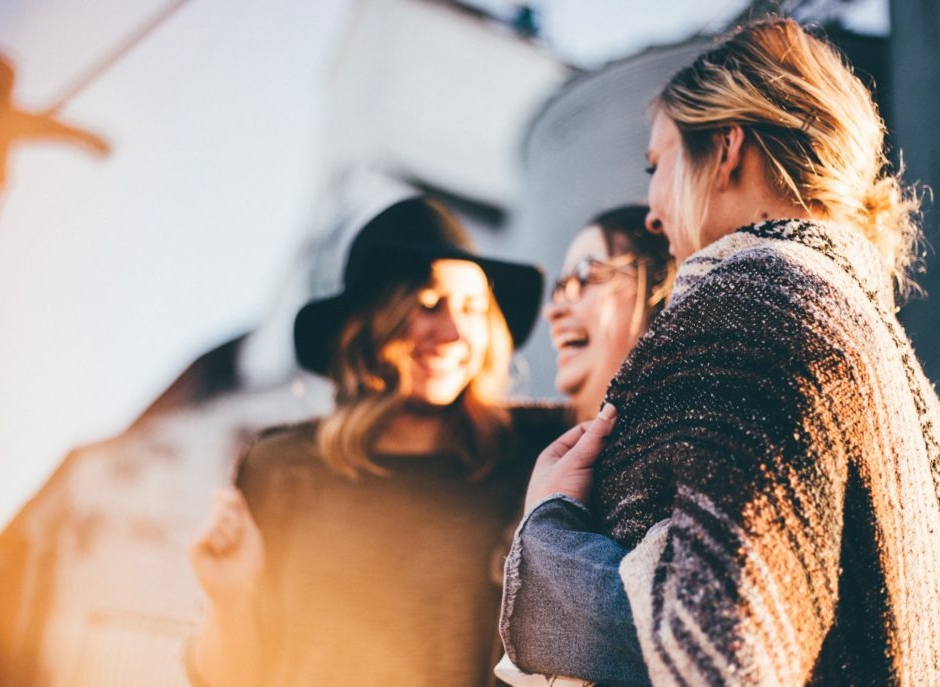 The Black Lives Matters movement which came to the fore in 2020 galvanised so many of us to take stock and address the inequalities we observe and enable. And while representation matters in all walks of life, it is even more critical within the research sector, due to the role we play in shaping policy development and business decisions. With our recent survey indicating that the sector is not representative of the populations we serve and an annual study by the MRS concluding recently that less than one-third of researchers feel their company attracts a workforce that represents the diversity of the whole community (32%), this raises the question of the impact on findings and the resultant decisions these inform. It also shines a light on the actions still needed by research agencies and commissioners to improve diversity and inclusion within our organisations and the sector as a whole.
It's in that spirit of reflection and immediacy that we brought together research commissioners last week to discuss barriers to inaction and some tangible steps we could take to drive positive change.
To gain different perspectives and share practical solutions, we invited panelists representing diverse roles within the sector:
Jane Frost, CEO of our sector body – the Market Research Society;
Senior Research Officer at the ONS and Co-chair of their BAME Network, Vicky Cummings;
And Director at diversity and inclusion consultancy EW Group, Lisa Jobson
The first half of the event set the scene with a shared consensus that things are beginning to change, but more must be done. However, recognising that talk is good, but action is needed, we moved on to discuss the actions we could take to influence diversity and inclusion within our own organisations, sharing practical tips we could all take away to effect change.
Shaped by the commissioners and researchers attending the event, in this second half we posed questions to our panel submitted by delegates. With our MD, Jan Shury, joining the panel for this discussion. Below, we share their responses, incorporating suggestions, while focusing on three core themes: recruitment, research practices and organisational culture.
Diversity and inclusion in recruitment
It starts with your shop window
The recruitment process starts with the shop window, and how we describe the position, our organisation and the opportunity. It's important to look at the language and positioning of a job title and think about how to appeal to the broadest possible audience. We need to ensure that the recruitment process is reviewed, and candidates are assessed fairly and objectively right through to decision making. And critically, encourage hiring managers to tune into their own biases, asking ourselves:  Are we appealing? Are we approachable? Are we talking to the most diverse group of people?
Apprenticeships reduce barriers to entry
There are things we can do to broaden the talent pool and encourage research as a career of choice. Apprenticeships, for example, provide structured learning of key skills without a starting base of university education. The MRS is planning a structured apprenticeship programme in the middle of next year and provides bursaries for professional qualifications.
"Equality costs. We have to accept that there are costs of our actions, and that means that sometimes in recruitment, our objective isn't to hire the most cost-effective recruit, it's to hire the best recruit."

Jan Shury, Managing Director, IFF Research
Conducting more inclusive research
Writing an effective brief
It's important for commissioners to consider hard-to-reach populations, with agencies and clients working together to make sure all voices are heard.  There's a big role for improved briefing, because not only do you get what you pay for, you also get what you ask for. Commissioners should seek advice on who they should speak to and put effort into their briefs. As an agency, IFF provides free guidance on writing effective research briefs here.
Improving questionnaire design
Testing questionnaires and survey materials with respondents that are reflective of wider society is important to make certain we are getting accurate results. And, as a part of that reflection, we should test iteratively to respond and react to feedback and societal changes, continuously improving how our questionnaires and materials are designed.
Analysis and reporting
We need to ask ourselves, "How do we incorporate inclusive practices into the analysis of our research?"; and "how do we make ourselves more inclusive and accessible in our published research?".
Case study: ONS BAME Network
The ONS BAME network has fed into internal discussions at ONS, and supported other government departments, sharing their lived experience. By acting as a critical friend, reviewing outputs, they have supported inclusive research analysis. The benefit is twofold as it gives the members of the network the opportunity to build on some of their skills but also gives them the opportunity to share their lived experience around the analysis.
Creating a culture of inclusion, starting with each one of us
Networks creating impact
For some employees, it might not feel safe or comfortable to have direct conversations about inclusion with your line management. One of the benefits of being in an employee network is that it doesn't rely on individuals to take forward those conversations around inclusion, because there is a unifying voice to take forward conversations.
Working in small teams
There needs to be a psychological safety net so people feel that there is an opportunity to speak up without fear of reprisal or consequence.  The intention should be to listen first and foremost. If we don't listen, we won't understand the practical elements of inclusivity, but also won't understand the emotional impact. It's not the telling, nor the educating, it's the listening that is really important.
It takes all of us
We need to harness the desire and positive motivation to work together to bring about change. We need to engage our teams and share communications internally and externally. Rather than looking at barriers, we could look at critical success factors and recognise that people will start to see, hear and feel the changes that are happening around them.
If we think we have a window on the world, we're a pretty poor window if we're opaque to certain sections of it. Why should anyone trust us if we say we understand this particular under-represented community, and they don't see anybody from that community in our organisation?
Drawing to a close
We all know that discussions work for listening and understanding, but real change begins with influence and action. Before we closed the event, we asked each of our panelists to share one thing that delegates could take away and implement to influence diversity and inclusion within their own organisations.
Lisa recommended having an immediate conversation with your team, to talk about the conversations shared on the day and provide an opportunity to ask questions. She described how it's important to understand how colleagues feel about our environments, and the way in which we work. Ask "what would you change if you could?"  From that starting point you can build and gain further traction.
Working together with colleagues was echoed by Vicky, who recommended starting, or engaging with staff networks. She recognised that inclusion sometimes has a top-down approach, but staff networks are a way of making sure inclusion is staff-led. Encouraging people to get involved with networks, or to start your own, can spark important conversations.
At the heart of our discussion is understanding differences, and as Jan stated, understanding each other. To start, he recommended reading the resources from the MRS and other organisations to inform yourself and allow you to see another persons' perspective.
Jane agreed with this sentiment, encouraging everyone to "stand up and step forward, wherever you're coming from".  She suggested offering a conversation with somebody you think is struggling. And ask for help if you need it, because in general, people want to help.
And on that note, we drew the event to a close. Pleased that we'd addressed this important, but often uncomfortable topic, but ever more conscious of the work that still needed to be done.
Further resources are available
Drawing on the knowledge and experience of our panel we've pulled together some key resources:
Market Research Society Resources
The MRS Inclusion Pledge asks organisations to make five commitments towards creating safer and more representative workplaces. The pledge includes: publishing pay statistics annually, working towards government targets for women and ethnic minorities at board level and improving recruitment practices.
Revolutionise your recruitment and retention
Research practices that reflect wider society
Organisational development wins
Books and podcasts