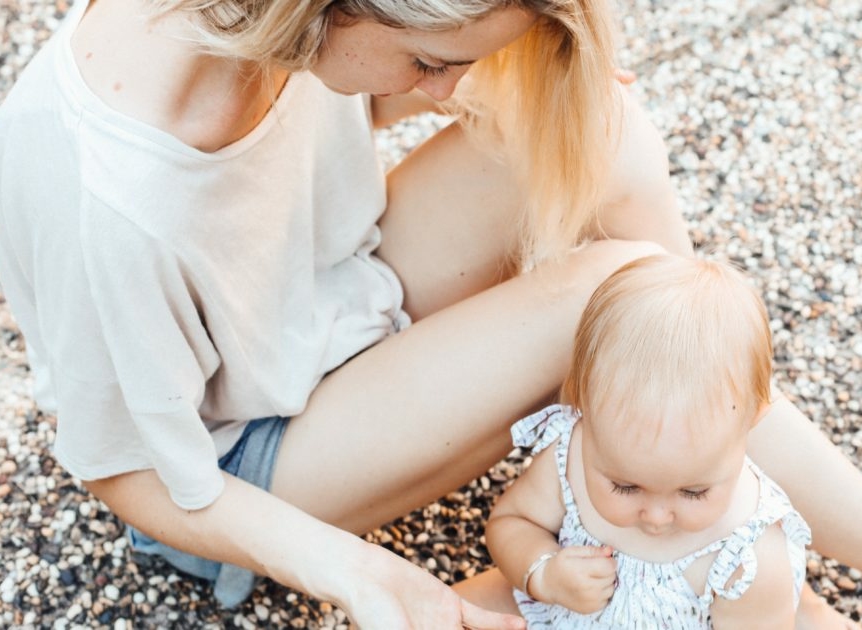 Comments and articles have been circulating on social media over the last week, highlighting the fact that while we're all in the same storm, we're not in the same boat. It's becoming glaringly obvious that our experience of the coronavirus crisis is largely dependent on our situation. Whether we have job security, financial stability, outside space and a partner or family providing social contact, all impacts on our ability to weather this storm. And how hard the wind hits our bow.
Undoubtedly, it's the most vulnerable in society that will feel this crisis the hardest. Stories of spikes in homelessness and reliance on food banks are starting to come through now loud and clear.
We've been including a question in surveys to social housing residents over the last month, to better understand the impact on them. Worryingly, a third of social housing residents surveyed live alone, facing a lonely stint, without social interaction. Eighteen percent have concerns about having enough food to eat. Which is compounded by the fact that 14% have experienced a reduction in pay, and a further 9% have suddenly lost their job.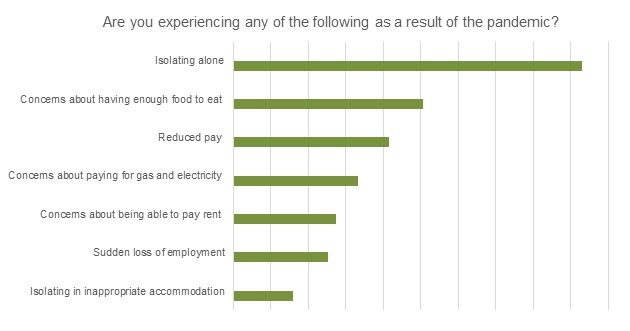 In response, the social housing sector is adapting to try to support their residents through this challenging time, the impact of which is likely to be felt for months to come.
Earlier this month we met with our social housing clients to identify what challenges they're seeing, and what they're doing to overcome it. Last week, we repeated that session to understand what is changing, if anything; and to identify any new ideas that can be shared to help social housing residents on a wider scale.
Engaging residents in a different climate
With a reduction in home visit opportunities as a result of social distancing, former traditional engagement opportunities have naturally declined.
In a recent survey of providers, when asked about the biggest challenges their residents faced, 25% selected social isolation, second only to their ability to pay their rent (26%). The latter perhaps influenced by their own concerns, or their experience of recent interactions with residents.
The providers we spoke with all seemed to be taking a similar approach by and large, of increasing outbound calls to engage and support their residents. Many reported a reduction in inbound calls, describing how they'd used this reduction and changes in their service delivery to re-deploy staff to areas where help is needed most.
Alongside this outbound call activity, most providers spoke of communicating with residents via SMS and email. With some opting for postal contact, particularly to get in touch with elderly and hard to reach residents.
Engagement activities differed by providers, with some taking what they described as "a more corporate approach", signposting to other services. While others were using this opportunity, and the technology available, to build stronger relationships, through newsletters and digital engagement activities such as dance classes and homework clubs for youth groups. What was evident on the call though was a realisation that additional engagement and support is necessary at present.
Our provider survey supported this, with 50% reporting increased outbound call activity, 32% reporting making deliveries of essential items and 11% making welfare visits. Reassuring, less than 3% reported no additional activity.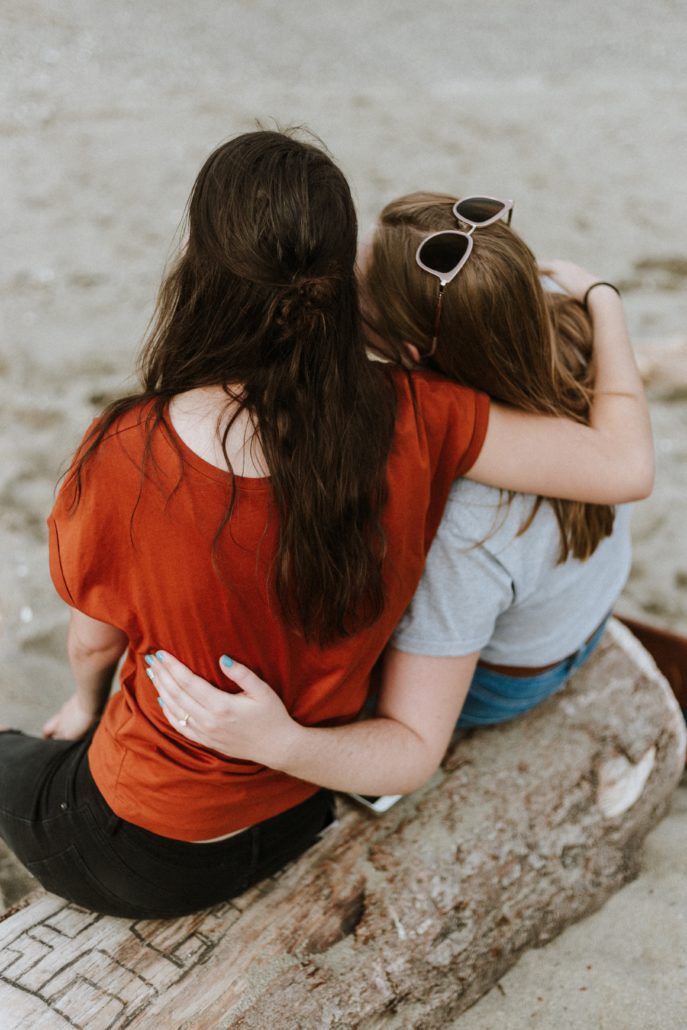 Supporting residents
Remembering my first point about us all having different experiences, one challenge which several providers described facing, was how to identify vulnerable audiences, and what that even means in the current climate? Health is clearly an identifiable risk factor. But what about domestic abuse victims and those with financial concerns? How can we identify these these people?
No one had the answer to this golden question, being forced to rely upon referrals and self-identification. But there was a sense of concern about those people that will inevitably fall through the gaps. Those who neither want to hold up their hand or who have no one to speak on their behalf.
Aside from urgent repairs and gas safety checks, providers are mostly supporting residents with financial concerns, reflecting the concerns residents identified originally.
Further to our previous discussion, several providers voiced concerns about the perception that some residents are using the announcement that they can't be evicted as a rent holiday. Actions to overcome this include sending letters and offering additional financial support to those who need it, while reinforcing that rent payments must be made.
Interestingly, in general, the social housing sector doesn't appear to be furloughing staff to the same extent as the business sector, using the time instead to "get their house in order" ready for when services resume, and re-deploying staff elsewhere. Although that may change depending on how long the impact is felt.
Looking ahead – when 'normality' returns
When asked about the impact of services and concerns over backlogs once services resume to normal – whatever 'normal' will look like – providers described ways in which they were preparing.
All recognised that there will be a build-up of repairs and requests which need addressing. Tactics to overcome these challenges included increasing the sizes of key teams, outsourcing where necessary, prioritisation, bulk repairs (where possible) and trying to manage expectations of residents.
All seemed in no doubt, that it is likely to take some time to fill the hole left by these lost weeks.
Positive thinking
We ended the call by asking if there were some positives that providers could take from this experience that would better equip them to support residents in future. We heard similar stories to the business world, and which reflect our experience at IFF.
Getting people equipped and supported for working from home will undoubtedly be a long-term benefit. As a result of these enforced changes to work practices, providers have improved systems and increased their use of technology – including introducing video conferencing software, communication platforms and updating intranets.
We also heard that several people felt more connected to their teams, recognising the humanising benefit of seeing their colleagues' homes and families. We heard of people sharing photos and organising shared virtual lunches to maintain morale and prevent isolation. We've also seen video messages and home-working photos from staff doing the rounds like this one from Midland Heart. Recognising the correlation between staff engagement and customer experiences, we hope that these positive effects last, for the benefit of all.
In closing, the social housing sector appears acutely aware of the growing needs of their customers, and providers are doing their best to respond to their increased needs in very challenging times. However, while it's understandable given the rate of change at present, the response still seems quite reactive, with a need for a more strategic long-term approach. It's in times of need that organisations have the opportunity to shine or fall short. Those that use this opportunity to really engage with their customers and innovate to develop better systems to communicate with rather than to residents will undoubtedly be the ones who come out the other side in the best shape.
If you'd like to discuss ways in which we could help you to engage with your residents and make the most from this situation, then do get in touch. Our housing and customer engagement experts would love to help.