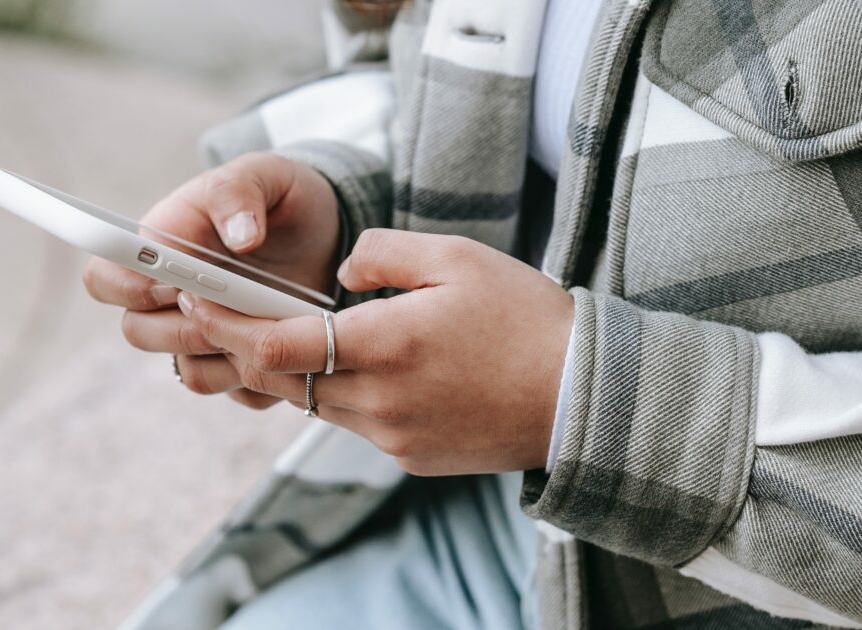 During the pandemic, real-time interaction with students has become a growing priority for universities as needs change more rapidly than ever before. Online research communities represent a great way to address this priority. In fact, a well-managed online qualitative community will generate about 10 times more data per person than a focus group.
Through a recent large-scale study for the government, IFF have used online communities to uncover the factors that shape student behaviour during the pandemic. We have seen that if managed correctly, online research communities can also be a dynamic and immersive way for universities to best understand what impacts student experience, engagement and retention, whilst providing an organic and safe space for students to voice their concerns.
Although growing in popularity and usage, online research communities are still a fairly new tool for the higher education sector, so we wanted to share some tips and best practice on their use in gathering actionable student insight.
A home must be inviting
Every community needs a home. With traditional physical homes for student communities, e.g. on-campus gatherings, clubs and social events becoming disconnected or fragmented, it is important to ask what kind of home are we providing online? When we invite someone into our physical home, we want them to feel welcomed, comfortable, and provide an environment where they can talk openly without judgement. The same principles apply when considering 'online homes' for communities.
In an online community lasting several weeks, there are a few guiding principles that should be followed to ensure that members not only want to enter but also stay in your home:
A welcoming 'voice' – thanking them for joining the community, letting them know where everything is on the platform, and providing details on how they can be contacted if any issues.
Establish house rules – Define interactions that are not acceptable in the community, and what needs to be done to keep everyone safe e.g. no sharing of personal data.
Allow time to get to know one other – To get the most out of the community, it is important for the foundations of trust to have been built prior to starting with tasks that relate directly to research objectives. We suggest building in an initial period for a 'small talk' questions e.g. What are you most looking forward to doing at uni once Covid restrictions are lifted? Effective small talk exercises will produce more engaged responses during the main research period and will ensure that rich data can be generated from day one.
An engaged moderator and engaging tasks
Creative activities and an empathetic moderator drive engagement from community members and elicit more open and sensitive responses.
Introduce tasks that students want to take part in – The format and variety of activities are EVERYTHING! Tasks that require deeper reflection e.g. 'How have you interacted with your University during Covid? How would you like them to engage with you?' should be mixed with those that require quick inputs e.g. take a photo of your home working environment and explain what you like / dislike about it? These quick tasks should be designed so that they can be completed 'on the go,' with an emphasis on strong phone functionality.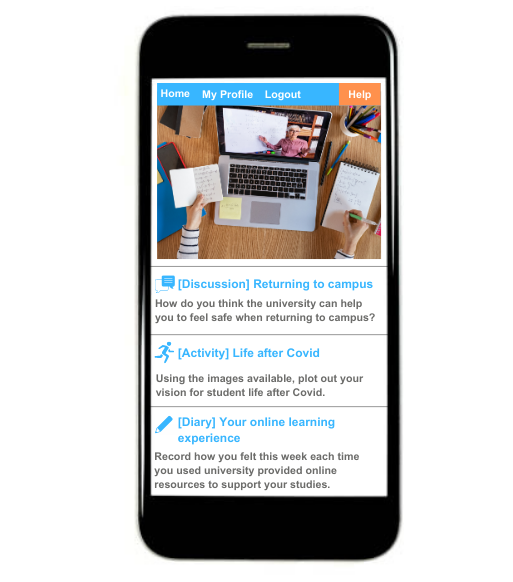 Active but not overbearing – We recommend that members should complete between 2 and 4 'official tasks' per week alongside ongoing directed chat. There is a careful line to be drawn between encouraging members to participate and not making that participation burdensome.
It is useful to have areas in the platform where members can discuss matters related to the research e.g. the effect of Covid on mental health or on members' attitudes to studying, that are not part of the 'official' tasks. Building on the trust garnered during small talk exercises, 'organic' spaces allow members to build rapport and encourages them to contribute to the community regularly even when they have already completed 'official' tasks.
Proactive and personalised moderation – The role of the moderator or facilitator in online research communities is essential to their success. The moderator should be friendly and empathetic and create a non-judgemental space in which conscious and subconscious behaviours and attitudes can be unpicked and explored.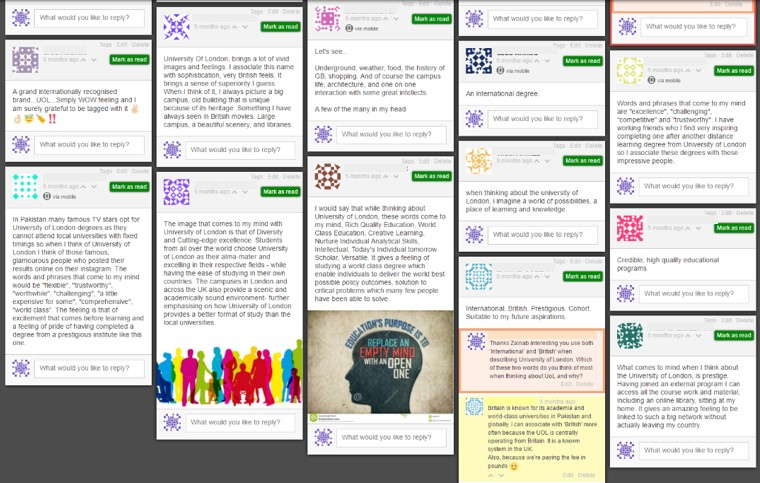 At any time and by any way
To maximise engagement from members, ensure they can access the community any time and in a way that's easy for them.
Open all hours – an effective online community allows members to complete tasks and chat with other members around their own schedule. An online community should be open 24 hours a day, so members can participate when the mood strikes them. Unlike synchronous research methods, where the researcher and moderator need to be together at a certain place and time, communities can capture top of mind thought at times when its members are feeling at their most active and engaged.
Access everywhere – online communities should be accessible to anyone, anywhere in the world therefore providing a home not only to students all over the UK, but also to students in other parts of the world. Online communities should adopt a tech-neutral stance, allowing members to engage via their PC, tablet or smartphone.
Homeward bound
At a time where we are unable to physically invite people into our homes, online research communities provide universities with a timely opportunity to create a virtual home for their students. This home can grant universities urgent and immediate access to student perceptions, informing engagement strategies that need to be both proactive and flexible to meet rapidly changing needs across easing of lockdown restrictions, returning to university and entering coursework and examination periods. The potential to build a research environment that not only produces immediate and rich insight, but offers students an authentic channel to engage regularly with each other, positions online communities as an attractive and vital research methodology during Covid times.
If you'd like more information about how an IFF online community could help boost your student experience, engagement and retention, contact us for a no-obligation chat with a member of our higher education research team.