We're committed to making IFF the best place to work – somewhere where everyone thrives and can be themselves. This page is about what it's like to work at IFF.
Perhaps the best place to start is with our culture.
Our values are at the heart of our culture and at the forefront of decision-making at IFF. To bring these to life, our team devised our Rules of the Game which describe how we work together and with our partners. And are designed to fully reflect IFF life.
We embrace individuality and diversity. We're inclusive, welcoming and make it safe for everyone to have a voice. And we offer flexibility, letting people work in ways which suit them, and fit their lives.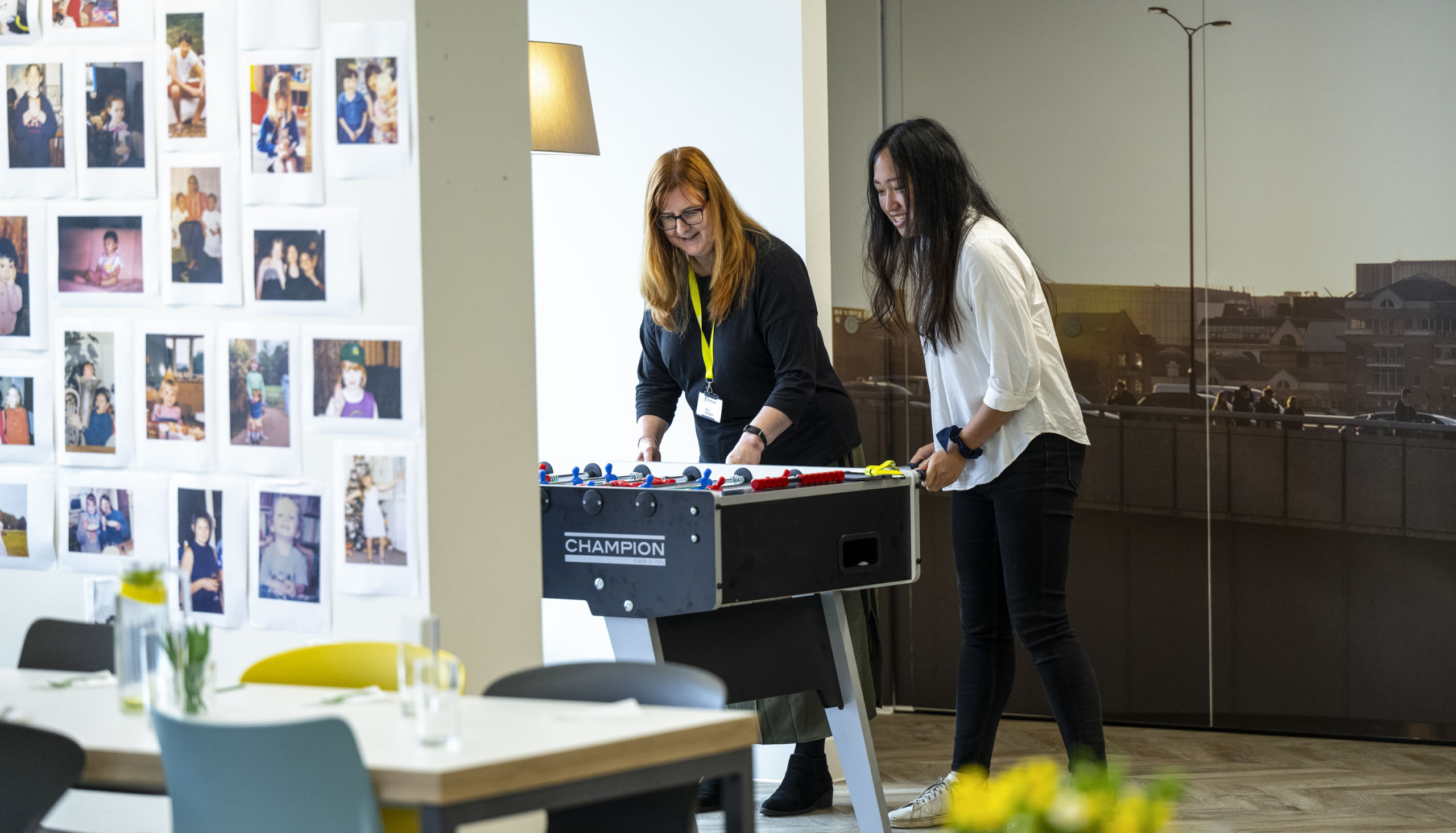 Supporting wellbeing
Promoting wellbeing, and creating a safe and supportive environment for all, is a commitment we take seriously. We want all of our team to be happy and healthy, which is why we created an employee-led wellbeing committee, who crafted our wellbeing commitment:
At IFF, we put wellbeing at the heart of our workplace culture. It is core to our organisational values and ways of working.
We support our people to lead a healthy and happy lifestyle, both in and out of work.
Our Wellbeing Committee:
Runs initiatives and regular events that promote physical and mental wellbeing

Writes articles in our monthly newsletter about the external support available

Oversees our team of Mental Health First Aiders who can offer first line support and identify concerns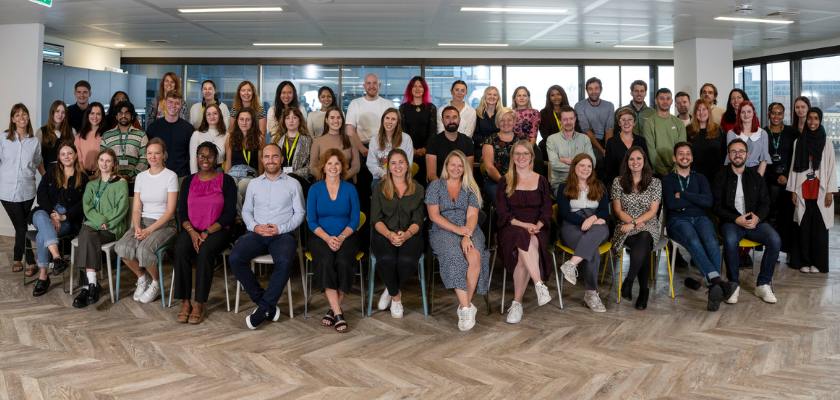 Promoting learning and development
We want all of our team to continue to learn and develop during their time with us. We support this by:
Making sure you have access to high quality training – both internal and external.

Having a fluid development path. Our team don't have to wait for a position to become available to progress, we promote, and create roles, based on individual readiness.

Taking a human first approach. We'll support you to learn and develop in a personal way, as well as in a technical way. We believe that anything you do to develop confidence and grow personally benefits us hugely too.
Committed to make a difference
Our value of making a difference goes beyond our work and our people. We want to make a difference to the society we live and work in – and there are a number of ways we're doing this:
Our Green Group lead our work to become net zero by 2026 in line with our MRS Net Zero pledge. Read more about our commitment to sustainability.

Ensuring that equality, diversity and inclusion is embedded into our culture and working practices. Learn more about our commitment to EDI.

Supporting the important work of charities both locally and nationwide. We enable our employees to give back, with two paid volunteering days and company matched fundraising. We also support charities directly through annual giving and partnerships. Learn more about our charitable work.